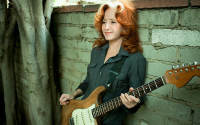 Bonnie Raitt
Dig In Deep Tour 2017
Anders Osborne
Time: 7:30pm Day: Saturday Doors: 6:30pm Ages: All Ages
This Event Has Ended
This event is SOLD OUT!
Tickets for this show cost $45 to $105 (including all service charges and a $1 donation to Bonnie's selected charity, the Guacamole Fund). They are also available through Hold My Ticket (112 2nd St SW), 505-886-1251, Monday to Friday 9 AM - 6 PM, Sat & Sun 11 AM - 6 PM.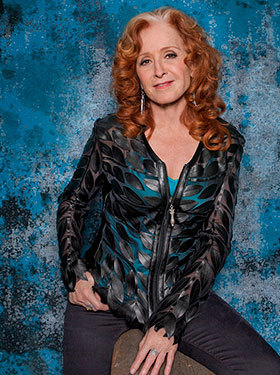 With Dig In Deep, her twentieth album, Rock and Roll Hall of Famer Bonnie Raitt [website | Amazon.com] comes out swinging. The follow-up to 2012's triumphant Slipstream—the Grammy-winning, Top Ten-charting first release on her own Redwing Records label—the new record illustrates the delicate balance of consistency and risk-taking that has defined Raitt's remarkable career for more than forty-five years."The response to Slipstream was such a refreshing and unexpected boost," she says. "So going into this album, I had renewed energy."
For Dig In Deep, Raitt kept things focused and close to home. Feeling that her recent, two-year-long tour was one of her best ever, she was eager to get her touring band back in the studio. She again produced the album herself (other than one track taken from her 2010 sessions with Joe Henry), and brought Ryan Freeland back as the project's engineer. The resulting twelve songs draw on her characteristic, incomparable blend of blues, rock, R&B, and pop, from the funk of the opening "Unintended Consequence of Love" to the powerful, deeply personal ballad "The Ones We Couldn't Be."
Notably, Raitt has writing credits on five of the album's songs, the most original compositions she has contributed to a record since 1998's Fundamental. "I was really inspired to come up with some songs that went with grooves that I missed playing in my live show, and to dig deeper into some topics I hadn't yet mined," she said. "I don't write easily and can get distracted, but remembering how satisfying it was to come up with something new of my own, and writing with guys I love—like my longtime bandmates George Marinelli and Jon Cleary—I found that once the wheels started turning, the music came pouring out."
In addition to the originals, Raitt recorded material by some of her favorite working songwriters, and a couple of knock-out covers—a blazing version of Los Lobos' "Shakin' Shakin' Shakes" and her sexy, slow-burn take on the INXS hit "Need You Tonight." Dig In Deep features a healthy dose of the signature slide work from the woman Rolling Stone named one of the "100 Greatest Guitarists of All Time," but also sees Raitt at the piano for two emotional, distinctive numbers.
"I'm feeling pretty charged, and the band and I are at the top of our game," says Bonnie Raitt. "This period of my life is more exciting and vital than I was expecting, and for that I'm really grateful. At this point, I have a lot less to prove and hey, if you're not going to Dig In Deep now, what's the point?
"I can't wait to get back out on the road and play these songs," she continues. "The band has never sounded better and all of us together, with Ryan at the board, is the reason this record kicks as hard as it does. I think all these years together pay off, and the best part is that we know how lucky we are to still get to make our livings doing something we love this much."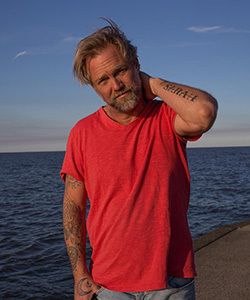 "Rich and glorious... Osborne possesses a voice that rises out of the darkness to the light of a soulful, tremulous wail. He is a consummate showman and shaman, bending successive moments to suit his majestic purposes. Osborne seeks an epic quality to much of his music, crafting layer upon layer of hugely scaled soundscapes... every slashing guitar figure, every cry of a lyric, seems to come from an authentic place."
—New Orleans Times-Picayune
Between the potency of his richly detailed songwriting, his intensely emotional, soulful vocals and his piercing, expert guitar work, New Orleans' Anders Osborne [website | Amazon.com] is a true musical treasure. He is among the most original and visionary musicians writing and performing today. Guitar Player calls him "the poet laureate of Louisiana's fertile roots music scene." New Orleans' Gambit Weekly recently honored Osborne as the Entertainer Of The Year. OffBeat named him the Crescent City's Best Guitarist for the third year in a row, and the Best Songwriter for the second straight year. Osborne also won Song Of The Year for his composition "Louisiana Gold."
Osborne has toured with his own band, as a solo artist, or as a guest with his countless musical admirers, including Toots and The Maytals, Stanton Moore, Derek Trucks, Warren Haynes, Keb' Mo', The Grateful Dead's Phil Lesh and Karl Denson's Tiny Universe.
---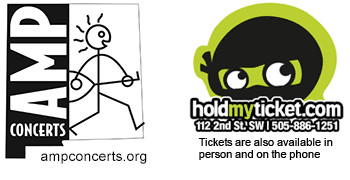 loading tweets
Coming Up