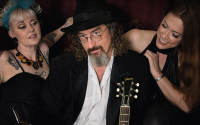 James McMurtry
Jonny Burke
Time: 7:30pm Day: Sunday Doors: 6:30pm Ages: 21+ Ages
This Event Has Ended
Tickets are $20 in advance, $25 day of show (including all service charges). They are also available through Hold My Ticket (112 2nd St SW), 505-886-1251, Monday to Friday 9 AM - 6 PM, Sat & Sun 11 AM - 6 PM.
The Dirty Bourbon is rigidly 21 and over. They will not let you in without an ID. There is limited seating and a great dance floor.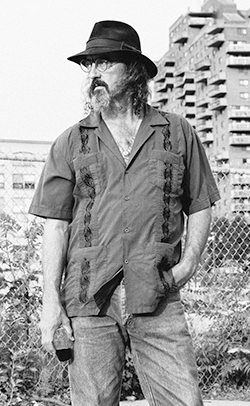 James McMurtry [web site | Amazon.com] spins stories with a poet's pen and a painter's precision. The acclaimed songwriter's latest album, Complicated Game, his first collection in six years, spotlights a craftsman in absolutely peak form as he turns from political toward personal ("These Things I've Come to Know," "You Got to Me"). "The lyrical theme is mostly about relationships," McMurtry says. "It's also a little about the big old world verses the poor little farmer or fisherman. I never make a conscious decision about what to write about."
Clearly, he's only improving with time. "James McMurtry is one of my very few favorite songwriters on Earth and these days he's working at the top of his game," says Americana all-star Jason Isbell. "He has that rare gift of being able to make a listener laugh out loud at one line and choke up at the next. I don't think anybody writes better lyrics." "James writes like he's lived a lifetime," echoes iconic roots rocker John Mellencamp.
McMurtry's critically lauded first album Too Long in the Wasteland (1989) was produced by John Mellencamp and marked the beginning of a series of acclaimed projects for Columbia and Sugar Hill Records. In 1996, McMurtry received a Grammy nomination for Long Form Music Video for "Where'd You Hide the Body." Additionally, It Had to Happen (1997) received the American Indie Award for Best Americana Album.
McMurtry's Just Us Kids (2008) earned his highest Billboard 200 chart position in nearly two decades and notched Americana Music Award nominations. Meanwhile, Childish Things (2005) scored endless critical praise and spent six full weeks topping the Americana Music Radio chart in 2005 and 2006. In 2006, Childish Things won the Americana Music Association's Album of the Year and "We Can't Make It Here" was named Song of the Year. In 2011, "We Can't Make It Here" was cited among The Nation's "Best Protest Songs Ever."
McMurtry tours year round and consistently throws down unparalleled powerhouse performances. The Washington Post notes: "Much attention is paid to James McMurtry's lyrics and rightfully so: He creates a novel's worth of emotion and experience in four minutes of blisteringly stark couplets. What gets overlooked, however, is that he's an accomplished rock guitar player... serious stuff, imparted by a singularly serious band."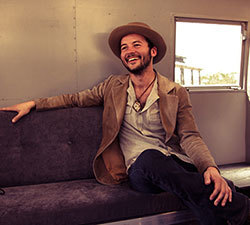 Jonny Burke is one H shy of sharing a name with the lyricist behind "Pennies from Heaven," "Misty" and other Great American Songbook entries. But when it comes to what might someday be called the Great Americana Songbook, he won't have to worry about ID mix-ups. Burke's work is as distinctive as the landscape of the Texas Hill Country where he was raised.
It would be a mistake, however, to assume the geography of his upbringing automatically puts his music into college-country/red-dirt territory. His latest album, Along Alone Alright, on his own Dream Car Records label, stakes out turf in a wide-open space where artists freely mix folk and blues with a pinch of country twang, a dose of rock swagger and a whole lot of heart.
Its 10 songs deliver food for thought about some weighty topics, such as aging, mortality and loss—including the death of dreams. With only three decades on the planet, it might seem early for Burke to delve into such subjects—despite his advanced field studies. But his applied learning actually started in his single-digit years, when he started to discover poets and pickers whose songs weren't on most kids' mixtapes.  
"Chuck Berry's songs spoke to me as a child and raised my consciousness to a greater level. As did Hank Williams' songs. And John Prine's," Burke says. "I realized at a very young age that songs are a great medium for a story."
---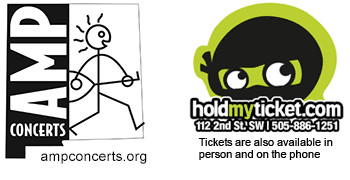 loading tweets
Coming Up