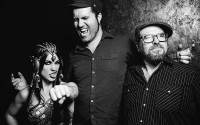 Beats Antique
Mr. Bill
Time: 8:00pm Day: Monday Doors: 7:30pm Ages: All Ages
This Event Has Ended
Tickets cost $41 (plus applicable service charges).  They are also available from the Lensic Box Office (505-988-1234). 
By popular demand for more dance room for Beats Antique on Monday, we have made the decision, in conjunction with the Lensic, to MOVE the show on Monday to Skylight nightclub. All original tickets will be honored. There is no need to make any change to your ticket. Skylight is conveniently located just half a block up San Francisco Street from the Lensic, 139 W. San Francisco St. 
The show will still be all ages.  There is a full bar, and most importantly an open dance floor. We are sorry for any inconvenience. The band had wanted to play the Lensic, but even though the Lensic is okay with dancing in your seats, far too many fans expressed dismay at the lack of room to really cut loose.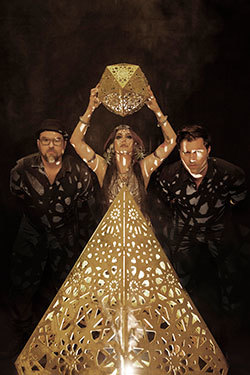 It's impossible to describe Beats Antique [website | Amazon.com] using just a single genre. One listen to their latest album, Shadowbox (released on their own Beats Antique Records imprint), and their unique hybrid of sound makes perfect sense; their ability to blend so many different kinds of music in to an incredibly vibrant, distinctive and peerless album is what this band has been doing for the past ten years.
Sidecar Tommy, David Satori and Zoe Jakes make up Beats Antique, who recently commemorated their tenth year as a band. They've mounted a larger-than-life cross-country tour that will take their vision to theaters across America. "Shadowbox is both the title of our new album, the theme of our tour, and our new store front in Berkeley, CA. We decided to bring it all together on this release."
An enthusiastic touring band, a new album also means a new tour, and since Beats Antique is all about the concept, Shadowbox (the album and the idea) is another opportunity for them to get the creative juices flowing for the live shows. The band plan to use shadows, light, Indonesian shadow puppetry, custom-created lanterns, dance, storytelling, crowd participation and more to make sure this is an unforgettable visual spectacle for their audience.
Shadowbox, an album that is an amalgamation of the history of Beats Antique, merged with a tour that will both tease and excite the senses, shows off what this band does best—transform, innovate and revolutionize what you think you know about music.
---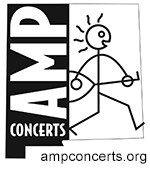 loading tweets
Coming Up