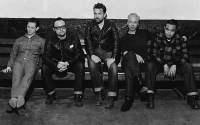 JD McPherson
AJ Woods
Time: 7:30pm Day: Monday Doors: 6:30pm Ages: 21+ Ages
This Event Has Ended
Tickets are $20 in advance, $25 day of show (including all service charges). They are also available through Hold My Ticket (112 2nd St SW), 505-886-1251, Monday to Friday 9 AM - 6 PM, Sat & Sun 11 AM - 6 PM.
The Dirty Bourbon is rigidly 21 and over.  They will not let you in without an ID.  There is limited seating and a great dance floor.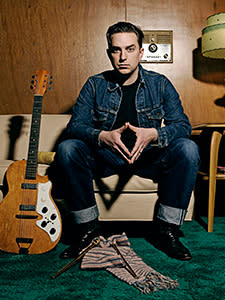 Undivided Heart & Soul is JD McPherson's [website | Amazon.com] first studio album in three years, and follows his critically acclaimed Let The Good Times Roll (2015), which Rolling Stone praised as "timeless, forward-thinking rock & roll." The new, soul-baring album is a snapshot of his creative process bringing the record to life, a journey filled with fear and change, then boldness, and, eventually catharsis. NPR Music, which premiered the video for the album's first single, "Lucky Penny," called McPherson a "supreme rock reinventor," stating, "There's a certain fugitive feel to the sound [of] Undivided Heart & Soul—McPherson's mastery of rock and soul fundamentals is beyond question, but his voice moves in wild ways on these songs, and the band exudes a new kind of risky energy. JD McPherson has said the process of making this album pushed him hard. That's a good thing; he's crossing some new lines on the highway."
Prior to writing and recording the new album, McPherson moved his family from their longtime home of Broken Arrow, Oklahoma to the burgeoning artist community of East Nashville, TN. His decision was based on opportunity and one he was reluctant to make, but notes the profound influence the city has had on his new work. "Up to this point, I thought I knew what I was doing with songwriting, that I don't do this or that," says McPherson. After collaborating with multiple artists in the scene, he began to experiment, exploring personal themes and injecting more of himself into his work (including a co-write on the album with his wife Mandy). 
During the album closer, "Let's Get Out Of Here While We're Young," McPherson sputters "We've worn out all the songs we've sung." This is not a statement McPherson takes lightly. "This record was difficult for me to make, difficult to write, difficult to record. It took a lot for me to say that I can't force these songs to be the way people are expecting." McPherson says. Undivided Heart & Soul is statement record, one that asserts McPherson as he is now, battle-weary but stronger than ever.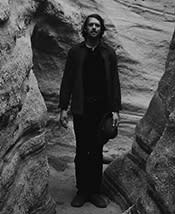 AJ Woods will open the show. Born and raised in Albuquerque, Woods has been a part of the underground Southwestern music scene for nearly a decade. In that time, he has released two full-length albums on Denver, Colorado's Tinyamp Records (S/T, 2013, The Fence, 2016), as well as EPs, singles and live recordings, which have earned him comparisons to Jason Molina, Bonnie "Prince" Billy, Neil Young and Townes Van Zandt. Still, "Woods'[s] lyrical style, guitar playing and singing are his own—something that can't often be said." (Alibi) With music and lyrics that are "poignant and powerful" (ABQ Free Press), Woods creates not only songs, but "unpretentious poetry... This guy's for real." (Alibi) A teacher, a musician, a poet, whatever he is, in times like these, when our sense of reality is shifting and dissolving, Woods's music is a grounding force. It brings us back to the cold, hot, hard, soft, wet, dry earth on which we live and depend, the music; it reminds us that we have hearts, bones that break and heal, blood that can leave us; that we are related to, made and capable of many things.
---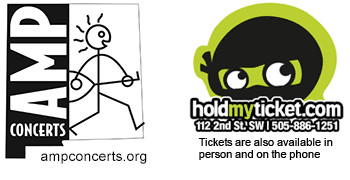 loading tweets
Coming Up