BUY STUFF AND SUPPORT AMP!
A percentage of every Amazon purchase made after clicking on this link is donated to AMP. An easy and fun way to show support. Happy shopping! Or click here to make a tax deductible donation to AMP.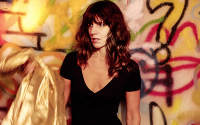 Eleanor Friedberger
Time: 8:00pm Day: Friday Doors: 7:00pm Ages: All Ages

Tickets are $18 in advance, $20 day of show (including all service charges). They are also available by phone through Hold My Ticket at 505-886-1251.
Tickets will go on sale Friday, May 11 at 10 AM.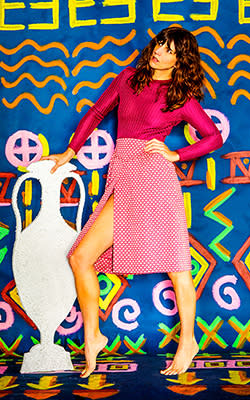 Eleanor Friedberger [website | Amazon.com] on her new album Rebound:
"I spent most of 2016 on the road, and I needed to keep that momentum going. I had always wanted to spend more time in Greece; take Greek lessons and get to know Athens better while hopefully writing some music. After November 8, 2016 I set that loose plan into motion. While friends back home were suddenly becoming politically activated for the first time, it was exciting to be living in a city where protest marches occur on a weekly, or sometimes daily basis. I assembled a band of Greek musicians, played a few shows, learned a few more Greek words, but didn't get much writing done. It turned out to be more of a reconnaissance mission.
"After a month in Athens I asked my friend, the Greek musician Σtella, 'What's one thing I have to do before I leave?' After some long and careful consideration she smiled and said, 'you have to go to Rebound. It's a time warp; kind of an 80s goth disco where everyone does the chicken dance; you'll love it... but it's only open on Saturdays after 3 AM.'
"Rebound proved to be a revelation in terms of finding the sound and energy for my fourth album. The club was very dark and despite the no smoking signs, like everywhere in Athens, it was very smoky. The 'chicken dance' Stella mentioned was a solitary one. I copied the slouchy strut, moving back and forth in line, swinging my arms in time to the music that at first sounded like Joy Division or maybe The Cure, but never revealed itself—one could only assume it to be knock-off by an unknown Baltic band. It was alienating and exhilarating. 'In Between Stars' is an attempt at a song you could hear at Rebound. It's a dark and disorienting; my warped version of 80s goth disco."
---


loading tweets
Coming Up