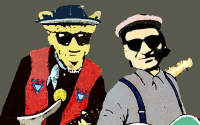 Joe Daddy & Hoodoo Jeff
Time: 6:00pm Day: Tuesday Doors: 5:00pm Ages: All Ages
This Event Has Ended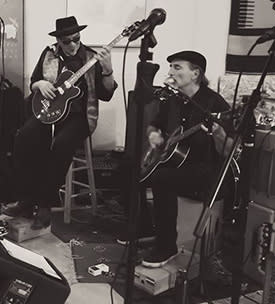 Joe "Daddy" Warner began his musical journey playing on the streets and boardwalks of Venice Beach, California. After moving up the coast to Ventura County, Joe graduated from playing the streets to performing in West Coast clubs & blues festivals. Throughout the 1990s Joe played with various groups including the Step Sons, the Dan Pollack Blues Band, the Signifiers and Little Jonny & The Giants. In the Step Sons, Joe met and performed with his musical blues mentor, Buddy Smith. During this period Joe also backed notable Blues performers that include Snooky Pryor, Big Joe Duskin, Kim Wilson, Junior Watson, Mitch Kasmar, Little Jonny Lawton and Bonnie Raitt.
In 2002, Joe left California to live in Central Mexico. In San Miguel de Allende, Joe met jazzman Bobby Kapp. The two musicians formed the Bob & Joe Blues Show and performed concerts and shows throughout Central Mexico. Joe lived in Mexico for seven years.
In 2009 Joe moved back to the states. At a blues jam in Albuquerque, Joe met bass player and folk artist J.D. "Jeff" Sipe. The two formed a swamp blues duo, Joe Daddy & Hoodoo Jeff.
The earthy sound of Joe Daddy & Hoodoo Jeff reflects to a time before overdubbed, overproduced commercialized music stripped the human element from the American music tradition. The duo relies on a bare bones approach in their version of what they call "Swamp Fried Blues." In the traditions of Delta Blues and Excello Records, the Swamp Duo sound relies evenly upon Joe Daddy's tremolized guitar and Hoodoo Jeff's hypnotic bass lines, but adds into the mix the element of the duo's foot-driven rhythm section.
This is the latest in a monthly series of free events in collaboration with the Friends for the Public Library.


---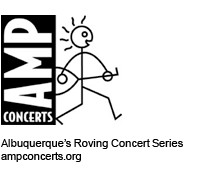 loading tweets
Coming Up