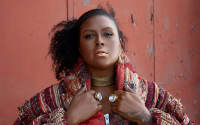 Levitt AMP Santa Fe Music Series at the Santa Fe Railyard
Deva Mahal - FREE SHOW
Joie Flare
Time: 7:00pm Day: Saturday Doors: 6:00pm Ages: All Ages Price: FREE
This Event Has Ended
The Levitt AMP Santa Fe Music Series is supported in part by the Mortimer & Mimi Levitt Foundation, a private foundation that empowers towns and cities across America to transform underused public spaces into thriving destinations through the power of free, live music. In 2018, more than 150 free Levitt concerts will take place in 15 towns and cities, featuring a rich array of music genres and high caliber talent. Learn more at levitt.org.
Register for the event and we'll also send you updates if there are any schedule changes as well as info on future free Railyard programs and events around Santa Fe and Albuquerque.
Join your Santa Fe neighbors on the Railyard Plaza beside the landmark Water Tower for great FREE concerts all summer long.
Feel free to bring chairs to the concert.
Food and drink are available inside Second Street Brewery and Violet Crown Cinema.
Come down early to get a spot on the Second Street Brewery patio to enjoy a a cold beer with the music!
Violet Crown has patio drink & dining options too.
Ample parking is available in the underground garage just north of REI.
Download a map (JPG) showing all of the Railyard parking and transportation options.
Bike to the Railyard this summer. We are encouraging safe bicycling to the Railyard Series using the Acequia Trail and St Francis Underpass. "Bike Valet" available on site by donation supporting multiple bicycle advocacy organizations and charities. Powered by Mellow Velo!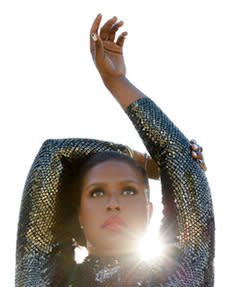 Deva Mahal was born with the blues in her blood. Becoming the genre-defying artist, powerhouse vocalist and astute songwriter that she is today could only be achieved through living a life rich with pain, joy, loss, love, heartache and experience. A soul as singular as Deva's can only find voice through an equally unique sound, which she's forged by growing her blues roots through the fertile soil of modern R&B, indie-pop, soul, rock and gospel. 
The full scope of her voice and vision is revealed on Run Deep, her aptly-named first album, produced by Scott Jacoby (Vampire Weekend, José James, Coldplay) along with newcomer Jarrett Wetherell. The title captures not only her estimable musical bloodline but the finely-hewn emotions that course through her songs. Deva plumbs her own emotional depths to explore issues of overcoming adversity, battling one's own demons and dealing with the pains of love and loss, alongside wry observations on contemporary romance. She breathes vivid life into those songs with a knockout voice that combines pulse-pounding soul with a decidedly modern edge. 
Deva (presciently, or perhaps an example of self-fulfilling prophecy, her name is pronounced "Diva" but given a slight twist) is the daughter of blues icon Taj Mahal and Inshirah Mahal, a dancer, artist and educator who Deva refers to as "my rock." Their support and influence combined with Deva's inborn passion and soaring talents make her a formidable and inspirational artist.
---

loading tweets
Coming Up