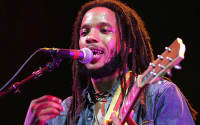 Stephen Marley
Time: 8:30pm Day: Sunday Doors: 6:00pm Ages: All Ages
This Event Has Ended
Tickets are $31 in advance, $35 day of show (including all service charges). They are also available by phone through Hold My Ticket, 505-886-1251, Monday to Friday 9 AM - 6 PM, Sat & Sun 11 AM - 6 PM.
$1 from each ticket sold will go to the Ghetto Youth Foundation.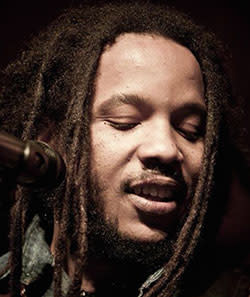 The second son of Bob and Rita Marley, Stephen Marley was born on April 20, 1972; he began his career as a precocious six-year old singing, dancing and playing percussion with his siblings in the group The Melody Makers whose first single "Children Playing In The Streets" was produced by their father in 1979 and released on Tuff Gong, the label founded by Bob in the late 60s. Just like his older brother Ziggy, Stephen acquired his initial studio skills by watching his father. While still a teenager he assisted in the production of The Melody Makers' albums including their three Best Reggae Album Grammy winners "Conscious Party" (Virgin Records, 1989) "One Bright Day" (Virgin Records, 1990) and "Fallen Is Babylon" (Elektra Entertainment, 1998). In 1993 Ziggy and Stephen founded Ghetto Youths International as a means of controlling their own music and helping upcoming artists. Stephen's earliest solo production efforts for Ghetto Youths International includes his late grandmother's (Cedella Booker) album "My Altar", followed in 1995 by the Ziggy Marley and The Melody Makers single "Works To Do" and younger brother Damian's "10,000 Chariots". Both singles hit the Jamaican charts and generated much excitement surrounding Stephen's burgeoning production expertise. 
The first project that brought Stephen's production capabilities widespread attention was "Chant Down Babylon", where he audaciously manipulated his father's original vocal outtakes from the 1970s Island Records' sessions, splicing them into duets with hip-hop and R&B artists, while updating the Wailers' richly textured one-drop rhythms with an assortment of samples, loops and overdubs. The results ranged from the late Guru's heartfelt take on "Johnny Was" to Busta Rhymes' street version of the reverential "Rasta Man Chant" to Aerosmith's Steven Tyler and Joe Perry's hard rocking raucousness on "Roots Rock Reggae". "Chant Down Babylon" achieved its objective of bringing Bob's music to a new generation of fans, earned a Grammy nomination, was certified Gold by the Recording Industry Association of America and has sold more than one million copies worldwide. 
His 2011 album Revelation Pt. 1 – The Root of Life won the Grammy Award for Best Reggae Album in 2012. The follow-up, Revelation Pt. 2 - The Fruit of Life was released in 2016. The New York Times wrote of Revelation Pt. 2, "Mr. Marley's aching voice suits love songs just as well as protests... and more often than not, Mr. Marley lives up to the ambition that his last name demands of him."
---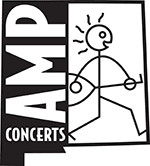 loading tweets
Coming Up