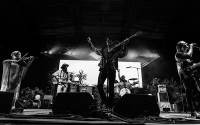 *** CANCELED ***
CANCELED*** The Head and the Heart ***CANCELED
Time: 8:00pm Day: Tuesday Doors: 7:00pm Ages: All Ages
This Event Has Ended
Hi Taos! We are incredibly bummed to have to cancel our show on March 19th at Taos Mesa Brewing Company. While in Aspen this weekend on our way to you, a few of us in the band have come down with the flu. We absolutely hate cancelling shows, and wouldn't do so if it were not a matter of health. We'll have to make it up to you another time, and we can't thank you enough for understanding. Tickets will be refunded in the manner in which they were purchased.
Love, The Head and The Heart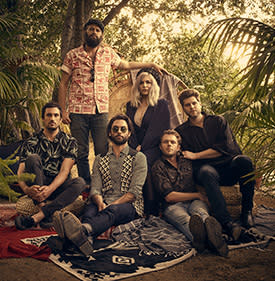 The Head And The Heart's 2011 self-titled debut album captured a nascent but undeniable creative partnership between six strangers thrown together by little more than a shared love of music. It became one of Sub Pop Records' best-selling debut releases ever, and rocketed the band to acclaim well beyond its then-home base in Seattle. The formative experiences that followed both on and off the stage heavily informed the 2013 follow-up Let's Be Still, which continues to remind vocalist/guitarist Jonathan Russell of "the stale beer, bleach and potato chips from all the venues we saw once this became our livelihood."
In 2014, exhausted after four years of non-stop touring, the six members of the Head And The Heart pointed their individual compasses to new cities, new relationships and new adventures. Pianist Kenny Hensley learned to fly planes and enrolled in kung-fu training in China, while bassist Chris Zasche packed up a camper and went off the grid in the Canadian Rockies. Drummer Tyler Williams put down stakes across the country and immersed himself in the burgeoning music scene in Richmond, VA, while vocalist/multi-instrumentalist Charity Rose Thielen honed her compositional skills by writing for such legends as Mavis Staples.
After his own cross-country trip to reconnect with family and friends, Jonathan Russell traveled to Haiti and found inspiration working with the non-profit Artists For Peace And Justice. "When I found out we were going to have a significant amount of time off, I saw it as an opportunity to touch base again—to listen to what other people were saying and what they were going through," he says. "I really wanted to make sure that I reconnected with a world that was starting to feel farther and farther away." 
Their latest album, Signs Of Light, crackles with the upbeat, sing-a-long energy of the Head And The Heart's finest work. Throughout, the colors are brighter, the electric guitars are louder and the musical touchstones more universal.
---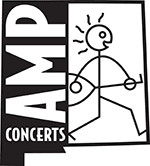 loading tweets
Coming Up