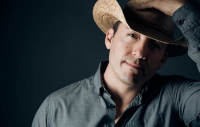 Santa Fe Plaza Concert Series
Sim Balkey
with Half Broke Horses
Time: 6:00pm Day: Tuesday Ages: All Ages
This Event Has Ended
The Santa Fe Plaza Concert Series invites Santa Feans and visitors alike to gather and enjoy great live music together in the 400-year-old historic heart of Santa Fe.
Feel free to bring chairs to the concert.
This is an alcohol free event. 
Bring your water bottle, as we will have water stations on site. 
There is a city parking garage on West San Francisco Street across from the Lensic. 
Register for the event and we'll also send you updates if there are any schedule changes as well as info on future free programs and events around Santa Fe and Albuquerque.
The Santa Fe Plaza Concert Series is made possible with the generous support of Falling Colors.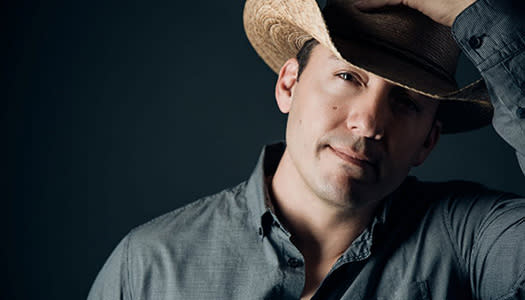 Sim Balkey, New Mexico's rising star, is a musical genius when it comes to telling stories through melody and lyric. Drawing vocal inspiration from the likes of Justin Moore and Gary Allen, he's created his own sound, putting a modern twist on traditional country music that he describes as "George Strait vocals over an Eric Church track."
Growing up glued to country music from his mother and father's ol' school 8-track player, rock from his his brother's car stereo, and Spanish music on the front porch of his aunt and uncle's homes, Sim credits his family for shaping his love of music. "Music has always been a part of my life. Every morning when I woke up, the first thing I did was turn on the stereo, assuming it had actually shut off from the night before. Heck, I would drive around town and bump to Garth Brooks on my 12" speakers. Music is everything I do."
At 16, he began writing music very similar to what he'd heard on country radio. However, he soon realized that he wasn't communicating anything different. "I knew I needed to create something new, that meant alot to me and those around me. So, I began to write as real as I could. Now, I try to let every chord progression or lyric just... flow. In a nutshell... I used to write words—now I write feelings."
In 2015, Balkey released his second studio album, with first single "How 'Bout We Do That Tonight" quickly rising on the Top 100 Texas Chart. Since the release, he has toured all over the mid- and southwest, at times finding himself playing shows alongside country music stars like Eric Church, Chris Young, and others, as well as performing at Nashville's iconic Bluebird Cafe. Currently, Balkey is writing and recording for his third studio album, which is scheduled to release this summer.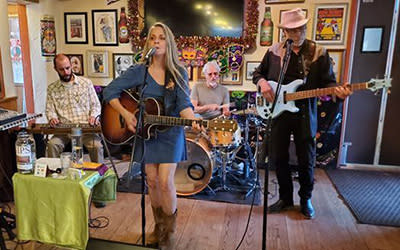 Riding in on the high desert of Santa Fe, Half Broke Horses plays a danceable blend of Honky Tonk and Americana. Wrangling songs from both traditional country and alt-country, they craft a fresh take on the classics and newer tunes, drawing inspiration from 3 chords and the truth. Each member brings a wealth of influences and talent to the stage. Whether playing up-tempo, toe-tappin' tunes or harmonizing on a soul searching ballad, Half Broke Horses draws you in. Immerse yourself in the honk-tonk and heart-infused Americana of Half Broke Horses.
---
---
PLATINUM LEVEL SPONSORS:


GOLD LEVEL SPONSORS: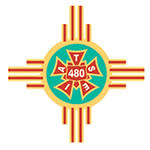 SILVER LEVEL SPONSOR:

BRONZE LEVEL SPONSORS:

loading tweets
Coming Up