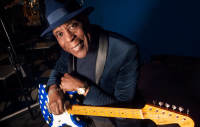 Buddy Guy
with special guest Samantha Fish
Time: 7:00pm Day: Sunday Doors: 6:00pm Ages: All Ages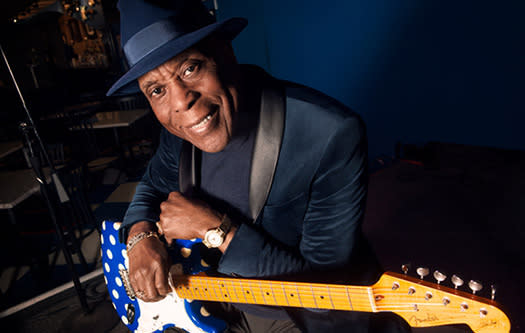 Tickets cost $43-$103 (including all service charges). They are also available by phone through Hold My Ticket at 505-886-1251.
NOTE: Tickets to this concert are not transferable or resellable. Your e-tickets will be sent to you 48 hours before the show.
The title of Buddy Guy's latest album says it all: The Blues Is Alive and Well. The legendary blues artist's eighteenth solo LP and follow-up to 2015's Born to Play Guitar showcases his raw and unadulterated sound, its fifteen tracks a true pleasure for aficionados and genre newcomers alike. "I got children and grandchildren who didn't know who I was, but nowadays we can play outdoor concerts and see kids that are eight, nine, twelve years old coming to me and saying, 'I didn't know who you was, but I read what Eric Clapton said about you,'" Guy explains when discussing his mindset around the new record. "I'm always trying to make an album that someone accidentally plays where some kid hears it, picks up a guitar, and helps keep the blues alive."
And it only takes one listen to The Blues Is Alive and Well to realize that Guy's mission has been more than accomplished here. The record is arriving on the heels of a spate of high visibility for the 84-year-old performer: at the 2016 Grammys, he picked up a trophy for Best Blues Album honoring Born to Play Guitar, and that same year he hit the road for a U.S. tour opening for Jeff Beck. In addition to bringing the house down for a recent sold-out performance commemorating the closing of New York City's B.B. King's Blues Club and Grill, he recently appeared on David Letterman's Netflix talk show "My Next Guest Needs No Introduction." A truly restless and energetic performer, The Blues Is Alive and Well is the latest triumph in an already-legendary career.
A new documentary, "Buddy Guy: The Blues Chase the Blues Away," premieres Tuesday, July 27 on PBS' "American Masters"—just days before Guy's 85th birthday on July 30. This new documentary features intimate, original interviews with Guy and archival and never-before-seen performances, including footage of the blues legend on stage with the likes of President Obama and The Rolling Stones. Interweaving archival interviews with Muddy Waters, Lightnin' Hopkins and Willie Dixon with original interviews with musicians Guy influenced, including John Mayer, Carlos Santana, Gary Clark, Jr., Kingfish and more, American Masters traces Guy's rich career and lasting impact as one of the final surviving connections to an historic era in the country's musical evolution.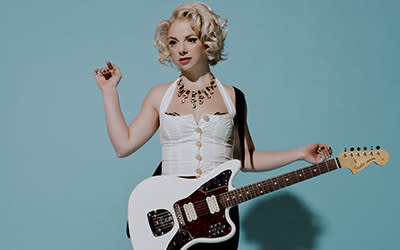 "That was my mission on this album: To really set these songs up so that they have a life of their own," says Samantha Fish about Kill or Be Kind, her sixth solo album and her debut on Rounder Records. "Strong messages from the heart—that's what I really set out for." Indeed, what comes across immediately on hearing the album is the extraordinary level of songcraft on its eleven tracks, the way these songs are so smartly put together to deliver a potent emotional impact.
Anyone who has ever heard Fish's previous albums knows that she has earned a place in the top rank of contemporary blues guitarists and that her voice can wring the soul out of a ballad and belt out a rocker with roof-shaking force. And, rest assured, those virtues are fully in evidence on Kill or Be Kind. But each of the songs on the album does far more than simply provide a setting for Fish's pyrotechnics. They tell captivating stories, set up by verses that deftly set the scene, choruses that lift with real feeling, and hooks that later rise up in your thoughts, even when you're not aware that you're thinking of music at all. It's the kind of songwriting that emerges when raw talent is leavened by experience and aspiration, and when a committed artist genuinely has something to say. Those qualities make Kill or Be Kind a genuine artistic breakthrough for Fish.
---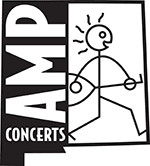 loading tweets
Coming Up