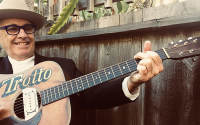 Ry Cooder
featuring The Hamiltones
with special guest Joachim Cooder
Time: 7:30pm Day: Thursday Doors: 7:00pm Ages: All Ages
This Event Has Ended
Tickets cost $46, $61 and $71 (plus applicable service charges). Tickets are available from the NHCC Box Office (in person and by phone - (505) 724-4771).
This concert is sponsored by Rick & Gail Thaler and OGB Architectural Millwork. Thanks as always for the ongoing support!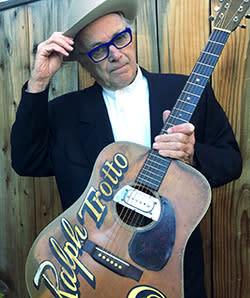 Ry Cooder is an American musician, songwriter, record producer, and film score composer best known for his unparalleled skill on the slide guitar. Cooder has been the recipient of six Grammy Awards, including Best World Music Album, Best Pop Instrumental Album, and the 1997 Best Tropical Latin Performance Grammy for his work producing the classic album Buena Vista Social Club.
His wide-ranging discography includes over 20 classic albums, such as Boomer's Story (1972), Chicken Skin Music (1976), Bop till You Drop (1979), Get Rhythm (1987), Borderline (1980), My Name is Buddy (2007), Election Special (2012), and Live in San Francisco (2013), which was recorded during a two-night stint at the famous Great American Music Hall and featured Joachim Cooder, Arnold McCuller, and Flaco Jimenez. 
His collaborations with fellow musicians over the years have produced quintessential albums such as Little Village (1992), The Long Black Veil with The Chieftains (1995), Mambo Sinuendo with Manuel Galban (2003), and the aforementioned award winning Buena Vista Social Club, which saw the reunion of some of the greatest surviving musicians of the 20th century Cuban music scene.
Growing up in Santa Monica during the 1960's filled Cooder with a profound appreciation for the deep roots of his community, reflected in his work through albums such as 2005's Grammy-nominated album Chavez Ravine, a tribute to the former Los Angeles Latino enclave of the same name that draws upon the various musical sounds of Los Angeles, including R&B, latin pop, and jazz, as well as his 2008 album I, Flathead, based on the drag racing culture of the early 1960's in the desert salt flats of Southern California.
His latest album is The Prodigal Son, released worldwide May 11, 2018 on Fantasy Records.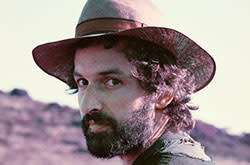 Joachim Cooder grew up surrounded by music. His father Ry Cooder would take him on the road at an early age, first as a viewer, and then in his early teens, as a player.
Joachim's first instrument was the drums, playing with Ry both live and in the studio. These touring and recording projects allowed him to share stages and recordings with Johnny Cash, Ali Farke Toure, V. M. Bhatt, Steve Earle, John Lee Hooker, Dr. John, Nick Lowe, and most notably the Buena Vista Social Club. Over the years Joachim has maintained this close relationship with his father, solidifying his reputation as a lyrical drummer, and branching out on projects of his own. On his EP Fuchsia Machu Picchu, he is front and center for the first time. The seven-song EP is a lush, dreamy, stunningly beautiful sojourn, inspired by the world music he grew up on, with touches of psychedelia and Appalachian folk. 
---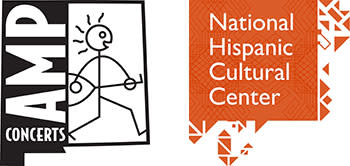 loading tweets
Coming Up