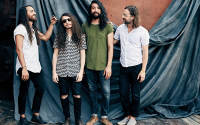 Levitt AMP Santa Fe Music Series at the Santa Fe Railyard
The Bright Light Social Hour - FREE SHOW
The Coma Recovery
Time: 7:00pm Day: Saturday Doors: 6:00pm Ages: All Ages Price: FREE
This Event Has Ended
The Levitt AMP Santa Fe Music Series is supported in part by the Mortimer & Mimi Levitt Foundation, a private foundation that empowers towns and cities across America to transform underused public spaces into thriving destinations through the power of free, live music. In 2018, more than 150 free Levitt concerts will take place in 15 towns and cities, featuring a rich array of music genres and high caliber talent. Learn more at levitt.org.
Register for the event and we'll also send you updates if there are any schedule changes as well as info on future free Railyard programs and events around Santa Fe and Albuquerque.
Join your Santa Fe neighbors on the Railyard Plaza beside the landmark Water Tower for great FREE concerts all summer long.
Feel free to bring chairs to the concert.
Food and drink are available inside Second Street Brewery and Violet Crown Cinema.
Come down early to get a spot on the Second Street Brewery patio to enjoy a a cold beer with the music!
Violet Crown has patio drink & dining options too.
Ample parking is available in the underground garage just north of REI.
Download a map (JPG) showing all of the Railyard parking and transportation options.
Bike to the Railyard this summer. We are encouraging safe bicycling to the Railyard Series using the Acequia Trail and St Francis Underpass. "Bike Valet" available on site by donation supporting multiple bicycle advocacy organizations and charities. Powered by Mellow Velo!
FREE water filling station provided by Pristina Water and AMP Concerts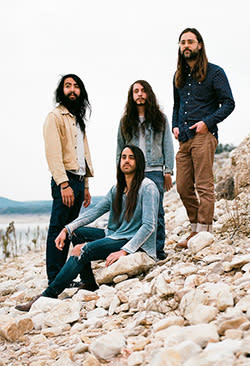 The Bright Light Social Hour was formed by Curtis Roush and Jack O'Brien while they were attending graduate school at the University of Texas in Austin. Joined by drummer Joseph Mirasole, they released their self-titled debut in 2010 and scored six awards at SXSW 2011 Austin Music Awards. Throughout nearly three years on the road, they experienced the ins and outs of America, and that voyage ignited a perspective shift, displayed on their latest album, Space Is Still the Place. "The new album's themes and inspirations came from touring, particularly the southern part of the country," explains Jack. "We couldn't afford to stay in hotels most nights so we were staying with a lot of people. We got to see how average young Americans lived. We felt a lot of struggle."
"It was shocking," adds Curtis. "We realized how few individuals were working jobs they felt self-actualized by to some extent. They're pedaling for survival. Our generation has grown up in continuous financial crises, a lot of unemployment, a lack of opportunity, widening inequality, and pervasive issues of race, gender, and class. We're taking a lens to some of these gritty realities and espousing an optimistic, frontier-looking gaze into the future." Theirs is not just a thematic progression, though. Traversing the country and cranking tunes in the van, the collective musical palette expanded, embracing influences as diverse as deep house icon Frankie Knuckles, dance renegades Disclosure, Motown legends like Marvin Gaye, and Detroit Afro-rock revolutionaries Black Merda. Everything siphoned into the vision behind Space Is Still the Place.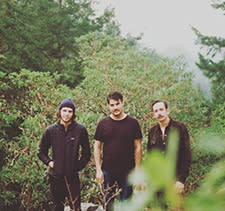 The Coma Recovery's name is suitable for the music they make. Whatever their intentions were when they decided upon the name, the reality is The Coma Recovery's music will pull you out of the dry, barren, monotonous desert of post-hardcore and invigorate your musical life. Blending prog-metal elements—such as heavy-ass stoner-riffs with downtempo, atmospheric waves—with post-hardcore ferocity, the Coma Recovery has created a new, worthwhile sound that has the ability to appease fans of Isis and Tool, as well as These Arms Are Snakes and The Mars Volta. Defining itself with origins in Albuquerque, The Coma Recovery is bolstered by passionate musicians with a consensual desire to create inspirational music and demand its progress.
---

loading tweets
Coming Up