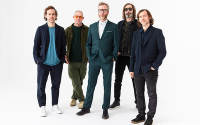 Falling Colors and AMP present
The National
Alvvays
Time: 7:30pm Day: Sunday Doors: 6:30pm Ages: All Ages
This Event Has Ended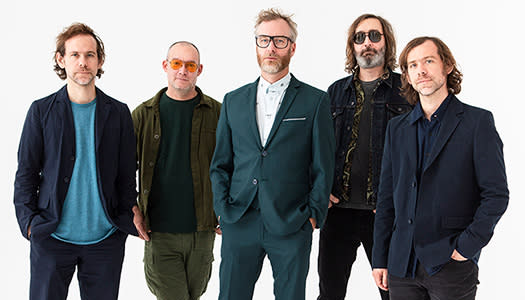 Tickets cost $39-$99 (including all service charges). They are also available by phone through Hold My Ticket at 505-886-1251.

The National are proud to continue their work with PLUS1 and $1 from every ticket sold on this tour will go towards protecting women's reproductive rights. 
Every ticket for this show includes a digital download of The National's new album I Am Easy To Find. You will receive an email with more details about this offer soon after your purchase. Any questions about the album bundle can be directed to help@musicredemptions.com
NOTE: Tickets to this concert are not transferrable or resellable. Your e-tickets will be sent to you 48 hours before the show.

Falling Colors aims to unite the music and technology scene in Albuquerque & northern New Mexico so that it may become a more attractive destination for young people to visit and/or live. To accomplish this, Falling Colors supports the artists, current events and other relevant entities in Albuquerque & northern New Mexico.
On September 3, 2017, Mike Mills emailed Matt Berninger to introduce himself and in very short order, the most ambitious project of The National's nearly 20-year career was born and plans for a hard-earned vacation died. The Los Angeles-based filmmaker was coming off his third feature, 20th Century Women, and was interested in working with the band on... something. A video maybe. Berninger, already a fan of Mills' films, not only agreed to collaborate, he essentially handed over the keys to the band's creative process.
The result is I Am Easy to Find, a 24-minute film by Mills starring Alicia Vikander, and I Am Easy to Find, a 68-minute album by The National. The former is not the video for the latter; the latter is not the soundtrack to the former. The two projects are, as Mills calls them, "Playfully hostile siblings that love to steal from each other"—they share music and words and DNA and impulses and a vision about what it means to be human in 2019, but don't necessarily need one another. The movie was composed like a piece of music; the music was assembled like a film, by a film director. The front-man and natural focal point was deliberately and dramatically side-staged in favor of a variety of female voices, nearly all of whom have long been in the group's orbit. It is unlike anything either artist has ever attempted and also totally in line with how they've created for much of their careers. It's complicated. And also kind of not.
"The National is not five dudes," Berninger says, putting the lie to the photograph accompanying this press kit. "That's kind of been the core, but the truth is, very quickly with Boxer, Carin [Besser, Berninger's wife] started writing. Kyle and Ben, who are our brass section, they became very much creative partners, and then Thomas Bartlett, Sufjan Stevens—the doors have been wide open in terms of people coming in. It's a big community."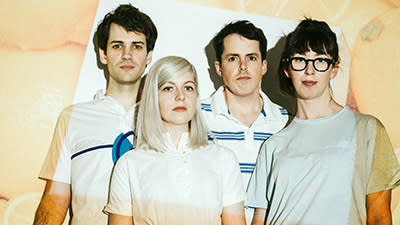 Across the 10 tracks of Antisocialites, the Toronto-based group Alvvays dive back into the deep end of reckless romance and altered dates. Through thoughtful consideration in basement and abroad, Alvvays has renewed its Scot-pop vows with a powerful new collection of manic emotional collage. To write Antisocialites, vocalist and guitarist Molly Rankin traveled to Toronto Island—working in an abandoned classroom by day and sleeping a few feet from shore at night—to avoid a stifling heat wave in the city. "I carried a small PA on the ferry in a wheelbarrow," she recalls. "Every morning I would listen to my favorite records on the beach, then I'd write melodies and record demos in the classroom." After tracking with keyboardist Kerri MacLellan and bassist Brian Murphy at Kingsize in LA, Rankin and guitarist Alec O'Hanley continued recording and mixing in their Toronto basement. A few friends descended to play on the record, including Teenage Fanclub's Norman Blake.
---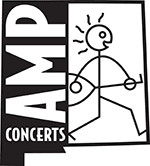 loading tweets
Coming Up