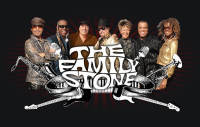 The Santa Fe Institute's
InterPlanetary Festival
Featuring The Family Stone
with The Sticky and Lost Aliens
Time: 1:15pm Day: Sunday Doors: 12:00pm Ages: All Ages
This Event Has Ended
The InterPlanetary Festival is an annual event, free and open to the public, that combines an exploration of complexity science and technological innovation with a summer festival full of music, film, art, food, drinks, and more. The InterPlanetary Festival is conceived, curated, and executed by the Santa Fe Institute, whose science acts as the fuel and inspiration for the festival's many facets.
Each year InterPlanetary compiles all manner of scientists, sci-fi authors, business leaders, artists, etc., to create an interesting and engaging lineup of panels, all revolving around the fundamental systems and questions of our existence as a species, both on Earth and beyond. These Main Stage conversations are punctuated by concerts, and surrounded by art installations, food trucks, drink vendors, film screenings, community lectures and presentations, and our Innovations and Ideas Expo booths (belonging to companies and institutions at the forefront of scientific and technological innovation). By design, the majority of the festival is completely free to attend, and is a great way to spend a summer weekend absorbing some out-of-this-world content. 
All of these musical performances will take place on the Main Stage. For a complete schedule, click here.
Music performances booked and produced by AMP Concerts for InterPlanetary Festival.
Music Schedule:
1:20-2:05 PM: Lost Aliens
4:45-6:15 PM: The Family Stone
7:45-8:45 PM: The Sticky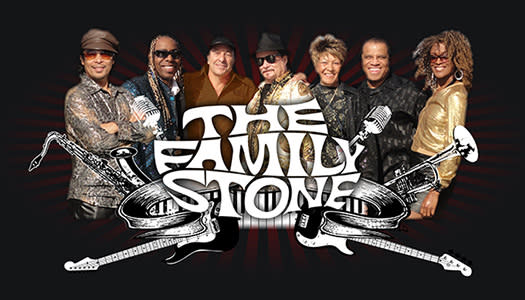 Rock & Roll Hall of Fame inductees, R&B Pioneer Award Winners, and original founding members of Sly & The Family Stone Jerry Martini and Greg Errico, who together were part of the first inter-racial, inter-gender, mainstream major band in Rock & Roll history, bring you the chart-topping hits of Sly & The Family Stone. Hear legendary anthems like "I Want to Take You Higher," "Everyday People," "Thank You Falettinme Be Mice Elf Agin," "Dance To The Music," "Hot Fun In The Summertime," "Family Affair," "Sing a Simple Song," and many other instantly recognizable tunes from their vast catalog of albums, including the album Stand which, in 2015, was declared a National Treasure, preserved in The United States Library of Congress. In 2015, Stand was also inducted into The Grammy Hall of Fame.
They present an explosive set of their Psychedelic Funk classic hits of the 60s and 70s. The raw, unfiltered original sound that became part of the essential building blocks of many, if not most, of the great modern artists' toolkits. Sampled and covered by major artists around the world, the influence of their music and sound is immeasurable in the development of modern music as we know it today.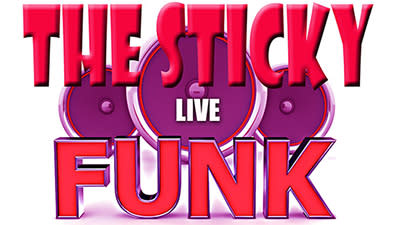 The Sticky is a live funk collective from Santa Fe New Mexico consisting of creative artists at the top of their craft. Their mission is to use the essential tools of layered harmonies, killer horns, heavy grooves, and subsonic motion to assist all in ascending from the hips. 40 years of Revolutionary Funk & Soul anthems as well as Evolutionary originals are delivered with Funky Diva Realness, Tribal Tightness, and a Dedication to the Preservation of the P! ​The Sticky Live Funk is a vibrant part of the current Neo-Funk Revival, helping to save this world from its funklessness.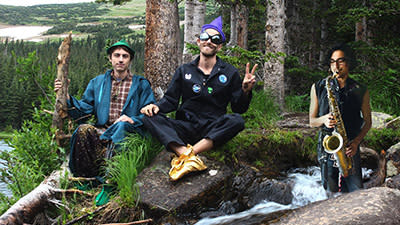 Lost Aliens are a group that follows a vision of peace and unity for humanity, and sharing that message through music. Blending ambient atmospheres with electric psych-rock trance dances, Lost Aliens are here on earth to provide a fresh sonic journey fueled by love.
---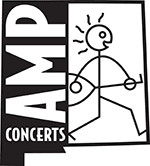 loading tweets
Coming Up