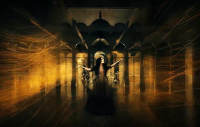 The Fourth Light Project
Niyaz
Time: 7:30pm Day: Sunday Doors: 7:00pm Ages: All Ages
This Event Has Ended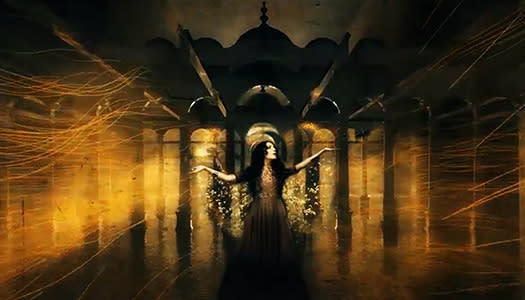 Tickets cost $12, $22 and $32 (plus applicable service charges). Tickets are available from the NHCC Box Office (in person and by phone - (505) 724-4771).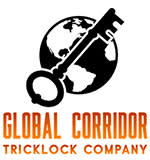 This show will kick off the 20th Revolutions International Theatre Festival, put on by our friends at Tricklock Company.
Notable electroacoustic group Niyaz, in collaboration with interactive designer/visual artist Jerome Delapierre, present The Fourth Light Project: a cutting-edge, immersive, multi-sensory show unlike any other. This groundbreaking multi-media experience combines live musical and dance performance with interactive technologies and advanced projection/ body-mapping techniques that respond to sound and movement in real time. The end result creates a new kind of Digital Scenography and live musical experience, one in which virtual and real space merge to create an illusionistic three-dimensional environment that eliminates the distance between the audience and performers. This seamless synthesis of sound, space, image and light, actually invites the audience inside the art to share in a unique narrative and multi-sensory experience.
For more than a decade Niyaz has stood at the forefront of the global music tradition by seamlessly blending ancient Sufi poetry and folk songs from the Middle East to India, with rich acoustic instrumentation and state-of-the-art modern electronics. Niyaz has released four best-selling and critically acclaimed albums on Six Degrees Records, all of which have debuted at #1 on iTunes and garnered the band an incredible amount of media attention.
Niyaz is committed to creating music with a deep social message aimed at uniting people from different cultural and religious backgrounds through our shared humanity. Guided by the mystical poetry of legendary Sufi poets and the ancient wisdom of traditional folk songs that impart the beauty of ethnic and religious minority groups in Iran and its surrounding regions in Middle East, Niyaz steps into a future that is ancient, inviting listeners to embark upon a philosophical quest into the human depths with a message of hope against injustice and oppression, a universal tribute to beauty, cultural and spiritual diversity, freedom and dignity for all.
This performance made possible in part from a grant from WESTAF, the Western States Arts Federation.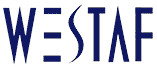 ---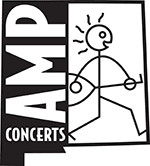 loading tweets
Coming Up