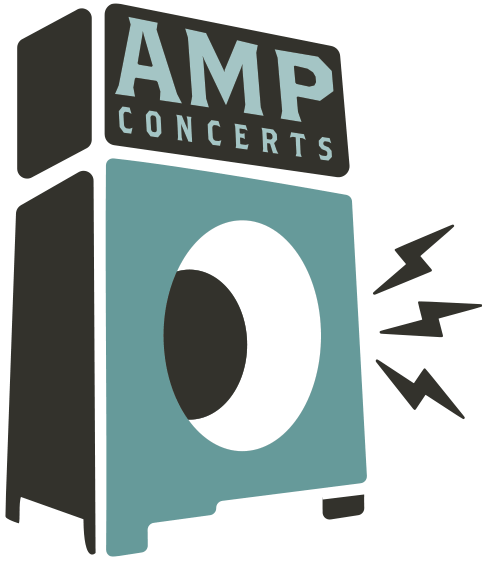 Search
AMP Concert offers innovative and inspiring arts programming throughout New Mexico. A portion of all AMP ticket sales goes to fund free community concerts, workshops, school programs & artist residencies.
AMP Radio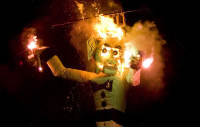 AMP Concerts Drive-In Concerts and Tailgate
Zozobra Watch Party
featuring Cuarenta y Cinco and Severo y Grupo Fuego LIVE in Concert
TICKETS ARE PER CARLOAD - UP TO 6 IN A CAR!
Very Special Guest Appearance by Al Hurricane Jr.
Time: 7:00pm Day: Friday Doors: 4:00pm Ages: All Ages
This Event Has Ended
Tickets are sold per car. Up to 6 per car with a legal seat/seatbelt for each person. Carloads are $49, $66, $88 and $110 (including all service charges). Tickets also available by phone through Hold My Ticket at 505-886-1251.
Stream the show live on Facebook and YouTube!
ADVANCE SALES ONLY. NO TICKET SALES AT THE GATE.
YOU MUST SELECT YOUR ARRIVAL TIME WHEN BUYING YOUR TICKET. ARRIVAL TIMES ARE LIMITED TO ASSURE EASE OF ACCESS.
4:30-5:30 EARLY BIRD: Set up your spot and enjoy your evening on the grass
5:30-6:30 
6:30-6:50 LATE ARRIVAL: MUST arrive no later than 6:50 to be parked by showtime at 7:00. LATE ARRIVALS WILL NOT BE PERMITTED.
We allow sedans, mini-vans, trucks, SUVs. NO buses or large vans.
Each space is 27' wide by 18' deep and offer patrons a personal 9' x 18' tailgate/picnic zone beside their parked vehicle maintaining safe distancing for all with 18' between cars.
Please be aware that the greatest risk of potential exposure will be during the time you and your group are in the enclosed space of your vehicle. Do not overcrowd. Share your vehicles cautiously and selectively. 
There will be two large HD video screens, one on stage and one behind Row 5. A full concert PA with delay towers will ensure quality sound throughout the venue. It is our goal to give patrons the best concert experience we can under the current circumstances. 
FOOD VENDORS on site for text message Booth Delivery will be JAMBO and Tacos Gracias Madre!!
EVENT RESTRICTIONS:
A cloth face covering must be worn by all patrons except when eating or drinking as per New Mexico law. 
This is an ALCOHOL FREE event. Alcohol is not permitted and will not be available for sale.
Coolers/picnics/tailgates are welcome, but ABSOLUTELY NO GRILLS or any other kind of flammables. Food vendors will also be available for contactless ordering.
Lawn Chairs and pop up tents are welcome. Pop-up tents will need to be struck before showtime to be conscious of other people's sight lines. Don't be that guy. 

No one drunk or intoxicated will be allowed admission to the event. 
ZOZOBRA WATCH PARTY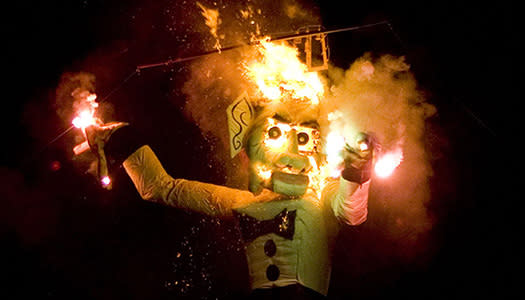 It's time to cast out out the summer's darkness and despair at our Zozobra Watch Party.  Never has the world had more gloom that needs burning! Join us at HIPICO for the only chance to experience Zozobra with a large crowd of people in a safe way. Live music from Northern New Mexico bands Cuarenta y Cinco and Severo y Grupo Fuego will lead up to streaming the burning of Old Man Gloom on our large video screens. Zozobra will stream on the screens starting at 9 PM.
CUARENTA Y CINCO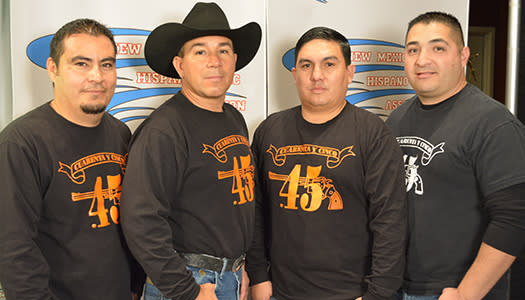 Cuarenta y Cinco is one of New Mexico's top groups and has been since its start in 1991. The traditional sound of New Mexico is what people think of when they hear Cuarenta y Cinco play its upbeat music. Known for its high energy dance music, Cuarenta y Cinco has long ruled northern New Mexico and been a favorite of many people throughout the southwest. Cuarenta y Cinco has had much success by the blend of rancheras, cumbias, balses, boleros, country/western, oldies and modern rock they perform. The ability of the band to go from hard core rancheras to country to rock and back again is what makes them one of New Mexico's best known variety bands. The ability to get airplay from their seven albums is what has kept them a permanent New Mexico fixture over the years and a powerhouse when it comes to a loyal fan base. With over 25-plus years under its belt, Cuarenta y Cinco has a proven formula for success and will be a force in New Mexico as long as there is a market for good New Mexico dance music.
SEVERO Y GRUPO FUEGO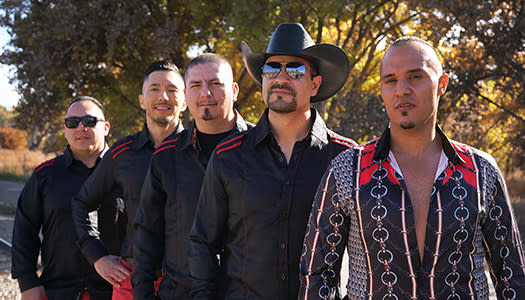 Celebrating 10 years in 2020, award-winning group Severo y Grupo Fuego bring a high-energy show to every stage they perform on. With the fusion of Mexican and Puerto Rican upbringings, Severo y Grupo Fuego has had a successful career in the Latin music scene, bringing traditional Latin music to the public while incorporating their influences to this music genre. Their pride, passion, and drive shine every minute they are on stage. The Albuquerque Journal called Severo "not only a musician, but also an all-around entertainer that will have everyone up and dancing."
In 2020, Severo y Grupo Fuego will release their 7th highly anticipated studio album, Pura Vida.
AL HURRICANE JR.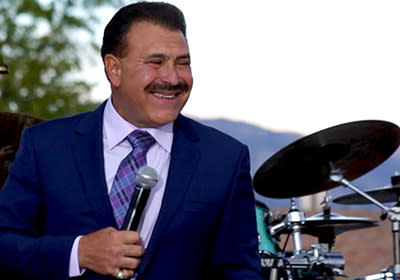 Al Hurricane Jr. was born to Alberto Nelson Sanchez (Al Hurricane) and Nettie M. Fleming on October 30, 1959, in Albuquerque. "Hurricane" is a nickname inherited from his father. During his career, Al Jr. has acquired many nicknames, including El Joven, The Godson of New Mexico, and Berb. He was only 14 when he recorded his first song, "El Pintor," and he performed with his dad's band for 30 years. Al Jr. was also a main musician on his father's recordings, supplying trumpet, valve trombone, keyboards, keyboard bass, and programmed drums. When Al Jr. made his first recordings in the Hurricane Studios in Albuquerque, it was on the very equipment that Buddy Holly used in Clovis, NM. 
AMP Drive-In Concerts are made possible with the generous support of Falling Colors Foundation. 


---