AMP Drive-In Concert and Tailgate Party
Devotchka
Time: 7:00pm Day: Saturday Doors: 4:30pm Ages: All Ages
This Event Has Ended
Tickets are sold per car. Up to 6 per car with a legal seat/seatbelt for each person. Carloads are $82 and $110 (including all service charges). Tickets also available by phone through Hold My Ticket at 505-886-1251.
Stream the show live on Facebook and YouTube!
ADVANCE SALES ONLY. NO TICKET SALES AT THE GATE.
YOU MUST SELECT YOUR ARRIVAL TIME WHEN BUYING YOUR TICKET. ARRIVAL TIMES ARE LIMITED TO ASSURE EASE OF ACCESS.
4:30 - 5:30 EARLY BIRD: Set up your spot and enjoy your evening on the grass
5:30 - 6:30 
6:30 - 6:50 LATE ARRIVAL: MUST arrive no later than 6:50 to be parked by showtime at 7:00. LATE ARRIVALS WILL NOT BE PERMITTED.
We allow sedans, mini-vans, trucks, SUVs. NO buses or large vans.
Each space is 27' wide by 18' deep and offer patrons a personal 9' x 18' tailgate/picnic zone beside their parked vehicle maintaining safe distancing for all with 18' between cars.
Please be aware that the greatest risk of potential exposure will be during the time you and your group are in the enclosed space of your vehicle. Do not overcrowd. Share your vehicles cautiously and selectively. 
There will be two large HD video screens, one on stage and one behind Row 5. A full concert PA with delay towers will ensure quality sound throughout the venue. It is our goal to give patrons the best concert experience we can under the current circumstances. 
FOOD VENDORS on site will be JAMBO and Tacos Gracias Madre with social distance ordering!

EVENT RESTRICTIONS:
A cloth face covering must be worn by all patrons except when eating or drinking as per New Mexico law. 
This is an ALCOHOL FREE event. Alcohol is not permitted and will not be available for sale.
Coolers/picnics/tailgates are welcome, but ABSOLUTELY NO GRILLS or any other kind of flammables. Food vendors will also be available for contactless ordering.
Lawn Chairs and pop up tents are welcome. Pop-up tents will need to be struck before showtime to be conscious of other people's sight lines. Don't be that guy. 

No one drunk or intoxicated will be allowed admission to the event. 
DEVOTCHKA
Devotchka spent their early career fostering important musical connections with fellow explorers like Calexico and gypsy punks Gogol Bordello. International tours with Gogol and recordings with Calexico helped spread the band's sound around the globe. Devotchka's first major break came when Nic Harcourt of KCRW introduced his listeners to a then unknown rock band on his daily radio show, "Morning Becomes Eclectic." Filmmakers Valerie Faris and Jonathan Dayton were listening that day, and stumbled upon the sound for their movie, "Little Miss Sunshine." A critical and box office hit, the film was nominated for the Best Picture Oscar, while Devotchka's soundtrack earned a Grammy nod.
In writing for the album he would eventually title This Night Falls Forever, frontman Nick Urata tapped directly into his past, connecting the dots between that audience-and-artist relationship and a period of intense self-discovery. "One common thread in these songs is their sentimentality," Urata says. "When you first discover rock and roll, that's usually the same time you're discovering girls or boys, when everything is so romantic and huge—that era of your life is where these songs are coming from. The songs are usually the same, thematically: why don't you love me, why did you leave me, I don't love you anymore, I miss you, I want to die... there's only a couple themes when you break it down. I've always dealt in romance. I don't know what else to write about."
WISE FOOL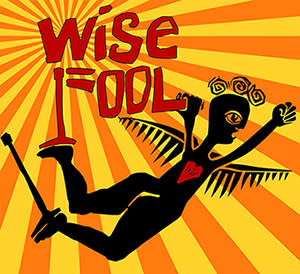 Wise Fool will also be on-site with stilt walkers, clowns and puppets!
AMP Drive-In Concerts are made possible with the generous support of Falling Colors Foundation. 


Special thanks to El Rey Court.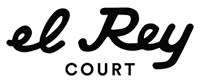 ---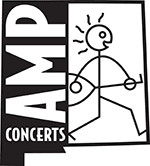 loading tweets
Coming Up