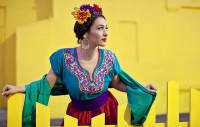 Opera Southwest Frida Preview
Otilio Ruiz & Leticia Cuevas
Virtual Third Thursday at the Albuquerque Museum
Time: 7:00pm Day: Thursday Ages: All Ages
This Event Has Ended
Check out our other videos at AMP Concerts Facebook Page and YouTube channel.
Please subscribe to us on YouTube too!
AMP is happy to be collaborating with the Albuquerque Museum to help virtualize their popular Third Thursday Events. Each month, the museum has a mix of talks, activities and live music in tandem with their current and ongoing exhibits. We'll be taking care of the music part, but each evening consists of multiple programs.
Opera Southwest highlights selections from Robert Xavier Rodriguez's opera Frida. This program will be performed in the exhibition Frida Kahlo, Diego Rivera, and Mexican Modernism.  
The program will feature soprano Cecilia Violetta López and folk duo Oti Ruiz & Leticia Cuevas.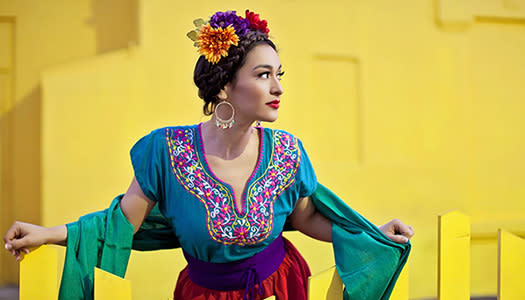 Celebrated soprano Cecilia Violetta López has been named one of opera's "25 Rising Stars" by Opera News. The singing actress is praised for her "alluring voice and incredible range" (Washington Times). She has received accolades for her signature role of Violetta in La traviata, which she has performed many times throughout North America. Her debut of the role was with Martina Arroyo Foundation's prestigious summer festival, Prelude to Performance. From this performance, critic James Jorden exclaimed "she is a Violetta fully-formed and, I think, ready for the great stages of the world." She has also performed the role with Opera Tampa, Opera Idaho, Northern Lights Music Festival, Ash Lawn Opera, and in her company debuts with Virginia Opera, Opera Colorado and Minnesota Opera. Ms. López also recently made her European debut as Norina in Don Pasquale with Zomeropera in Belgium, for which Klassiek Centraal raved: "She turns out to be the revelation of the show and wins over the audience with her funny rendition, irresistible charm, and [she is] natural in the different vocals." Ms. López, a Mexican-American native of Rupert, Idaho, got her musical start at a young age singing mariachi music that she learned from her mother.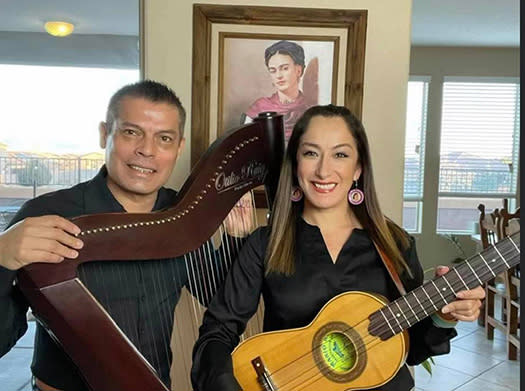 The second part of the show will feature Otilio Ruiz and Leticia Cuevas. 
Otilio Ruiz was born in the town of Pacho Nuevo, Veracruz in Mexico. From a very young age, he felt a great interest in music. He started singing from the age of five and the first instrument he played was the mandolin, which he started playing at the age of 11. Later, he learned and studied guitar, viola, violin and most other folk instruments with strings. In 1989, he was invited to be part of a folk group to tour Europe with the Achille Zavata Circus, based in Paris. Upon his return, he became part of the Tlen-Huicani musical group of the University of Veracruz and with them, he traveled through the United States, Canada, Europe, Asia and South America. He began his career in education in 2004 at the Bernalillo Public Schools, transferring to Albuquerque Public Schools in 2009. At Coronado School, he had the opportunity to form a children's group, Voces De Coronado, which performs original music made by students and Ruiz. He continues to work in education, bringing music to the classrooms in the land of enchantment.
Leticia Cuevas was a folclórico dance instructor for Bernalillo Public Schools, 2005-2009, and has worked as an educational assistant and kindergarten teacher since then. She plays Jarana Jarocha (small string instrument from Veracruz, Mexico) as part of their family musical group.
---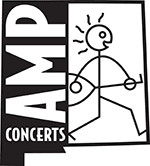 loading tweets
Coming Up