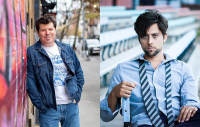 Santa Fe Plaza Concert Series
Jono Manson / David Berkeley
Time: 6:00pm Day: Monday Ages: All Ages
This Event Has Ended
The Santa Fe Plaza Concert Series invites Santa Feans and visitors alike to gather and enjoy great live music together in the 400-year-old historic heart of Santa Fe.
Feel free to bring chairs to the concert.
This is an alcohol free event. 
Bring your water bottle, as we will have water stations on site. 
There is a city parking garage on West San Francisco Street across from the Lensic. 
Register for the event and we'll also send you updates if there are any schedule changes as well as info on future free programs and events around Santa Fe and Albuquerque.
The Santa Fe Plaza Concert Series is made possible with the generous support of Falling Colors.


Santa Fe Music Week is a citywide celebration of live music from August 22-30, sponsored by New Mexico Tourism and Santa Fe Brewing. Get the complete schedule at ampconcerts.org or SantaFe.org/musicweek.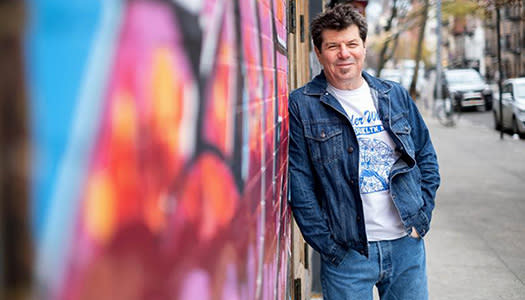 On Jono Manson's new album, Silver Moon, the swaggering "Face The Music" captures a telling, formative vignette: In the song, Jono and his childhood buddies are pantomiming to the hits of the day, posing out and pretending to sign autographs like The Beatles when his mom suddenly crashes the fantasy, pleading for Jono to come to dinner. The adoring fantasy fans will have to wait until the morning.
In a career that spans over five decades—beginning with his first all-original band in 1968, formed with those same adolescent rock n' roll play pals—Jono may have not scaled the heights of The Fab Four, but his legacy is assured. The singer-songwriter, producer, and tastemaker has become something of a roots rock icon. Back in the 1980s and 1990s, he was a key figure in NYC's Nightingale Bar scene, the venue that kickstarted the careers of Blues Traveler, Spin Doctors, and Joan Osborne, among so many others. 
He remains vital as ever today, collaborating with an eclectic roster of international artists from superstars to local heroes, American Idol finalists and folksingers, Italian pop stars and Pakistani Sufi rockers. He's most active working out of his The Kitchen Sink recording studio located in Santa Fe, New Mexico, where he has four times been named "Producer of the Year" by the New Mexico Music Awards.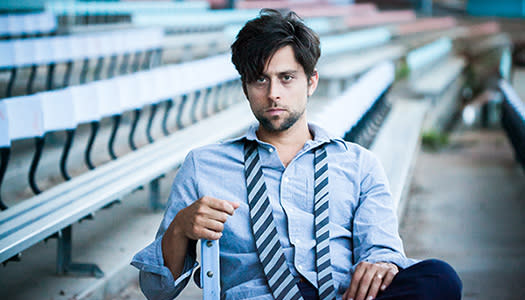 Songwriter and author David Berkeley writes songs capable of both breaking and mending the heart. The San Francisco Chronicle calls him a "musical poet," and the New York Times praises his "lustrous, melancholy voice with shades of Tim Buckley and Nick Drake." He was a guest on This American Life, and he's won many songwriting awards and honors including ASCAPs Johnny Mercer Songwriting Award. Berkeley has released six studio albums, one live album, and authored two books. His 2017 release was a never-before tried concept: a novella comprising ten intertwining stories and an album of ten accompanying songs (one for each story). And his 2018 EP contains some of his most relevant and powerful music yet, a set of political love songs called The Faded Red and Blue. Berkeley is back with his most intimate and poignant release yet, Oh Quiet World, written during the lockdown after his family escaped Spain due to Corona.
Berkeley and his family decided to leave Madrid, where they had been living for the year, as Corona numbers began to skyrocket. They packed in haste, leaving much of what they had acquired over the year behind, and managed to get on one of the final commercial flights out. David had planned to leave it behind, but on their way out the door, he grabbed the half-century-old secondhand Spanish guitar he had bought in the city. It was lucky he did, for it was on that guitar that he wrote all the songs for his latest release, Oh Quiet World. David and his family self-quarantined in a friend's empty house near the Rhode Island coast. He set up a makeshift studio in the attic and began writing and recording songs. "I wrote a song a day that first week back," Berkeley explains. "Songwriting gave me a way to process my fears and frustrations. It gave me a purpose, something small I could contribute." The songs are his most stripped back, supported by his wife and children's singing and the most barebone arrangements with touches of horns, accordion, and banjo. Despite the hard topic, Oh Quiet World manages to find hope through the hard times. The whole album plays like a prayer, beginning with the call to "wake up in the early light," and ending with the word, "amen."
David Berkeley's gift as a songwriter and storyteller is that he sees both the tragedy and comedy in life, managing to both reveal the sorrow and the blazing beauty at the heart of the human condition. It's a duality that audiences experience at all of Berkeley's shows as well, as he tells uproarious stories between cathartic songs.
---
---
PLATINUM LEVEL SPONSORS:


GOLD LEVEL SPONSORS: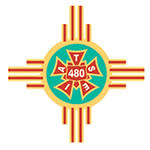 SILVER LEVEL SPONSOR:

BRONZE LEVEL SPONSORS:

loading tweets
Coming Up