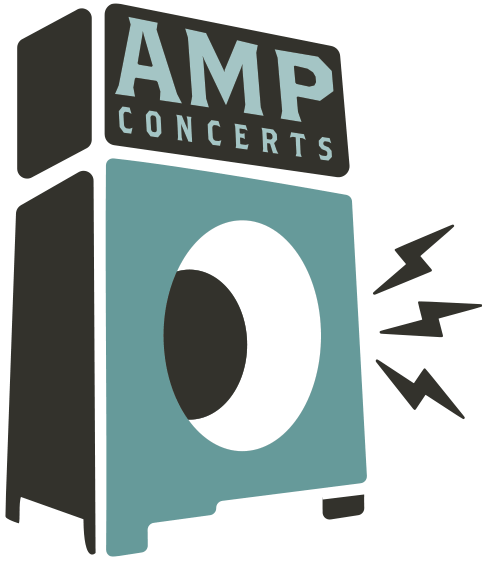 Search
AMP Concert offers innovative and inspiring arts programming throughout New Mexico. A portion of all AMP ticket sales goes to fund free community concerts, workshops, school programs & artist residencies.
AMP Radio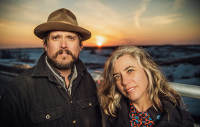 The Small Glories (Santa Fe)
Time: 7:30pm Day: Sunday Doors: 6:30pm Ages: 21+ without parent or guardian
All Associated Events
The Small Glories Residency Package
May 21, 2022 7:30 pm
The Small Glories (Albuquerque)
May 21, 2022 7:30 pm
The Small Glories (Santa Fe)
May 22, 2022 7:30 pm
School of Rock for Folkies with The Small Glories
May 23, 2022 7:00 pm
Harmony Singing with The Small Glories
May 24, 2022 7:00 pm
This Event Has Ended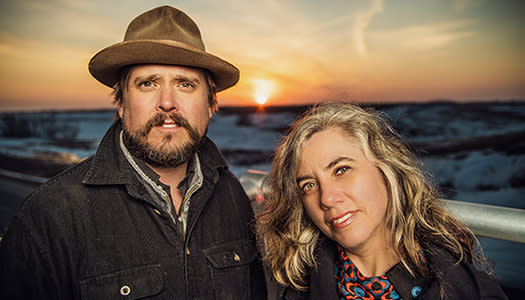 AMP Residencies provide artists an opportunity to perform several shows in New Mexico, visit schools, do workshops and get to know our beautiful state and people. These are great opportunities for the groups and for all of us! Check back to see a schedule of concerts and activities. 
One of the top "new" folk groups from Canada, this duo of Cara Luft and J.D. Edwards have been on our radar for some time.  When AMP ED Neal Copperman saw them at Folk Alliance in Montreal in 2019, he vowed to get the group their first New Mexico shows. While the duo has never played in New Mexico before, Cara was an original member of The Wailin' Jennys, who played at the Biopark in 2004 and did a house concert with us while they were here! (That was our 63rd house concert, for those with a score card.)
Tickets cost $20 in advance, $25 day of show (including all service charges). They are also available by phone through Hold My Ticket at 505-886-1251.
Tumbleroot is a mostly-standing-room venue. Limited seating available.
We are going to have some great concerts with The Small Glories, and since they will be here for a few days, we are offering the opportunity for local musicians to hone their craft with the duo in a pair of fun, interactive workshops. Workshops are presented in partnership with Rock 101 Music Academy at the Rock 101 Headquarters in Covenant Presbyterian Church (9315 Candelaria Rd NE).
Go for the full Small Glories immersion package and come to the two workshops and both concerts for just $60! 
Roots powerhouse duo The Small Glories are Cara Luft & JD Edwards, a musical tour-de-force partnership planted on the Canadian Prairies. Thrown together purely by accident for an anniversary show at Winnipeg's venerable West End Cultural Centre, The Small Glories could almost make you believe in fate. 
With a stage banter striking a unique balance between slapstick and sermon, these veteran singer-songwriters have a way of making time disappear, rooms shrink, and audiences feel as they are right there on the stage with the band — writing the songs, living the songs, performing the songs. It's not uncommon for listeners to find themselves laughing, dancing, crying, or caught up in a good ol' fashioned sing-along. "We're folk singers, we try to write stuff that people can relate to," says Edwards, whose looming stage presence and penetrating eyes find him the yin to Luft's petite, snort-laughing yang. The material of a Small Glories concert is welcoming in terms of subject, folk-pop melody and instrumentation—songs of love, loss, and environment, delivered with soaring, interwoven vocals on various combinations of stomping clawhammer banjo, guitar and harmonica. However, a Small Glories performance is really about what happens in-between the songs. "The feedback we get from a lot of audiences is that it's not just about the music for them," Luft says. "It's the whole package."
---