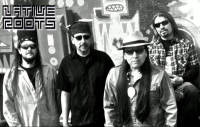 Festival Oralidad
Storytelling and Music with Shkeme and Native Roots
Free Show!
Time: 7:00pm Day: Saturday Doors: 5:30pm Ages: All Ages
This Event Has Ended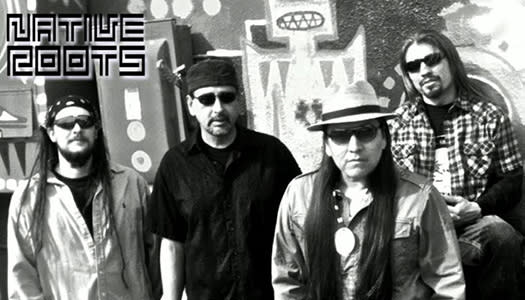 PROOF OF VACCINATION OR NEGATIVE TEST REQUIRED FOR ENTRANCE
To assure the health of our patrons, artists and staff, as well as the continued health of the concert industry, all AMP Concerts require either a proof of vaccination completed at least 14 days prior to the event or a negative COVID test administered by a health care professional within 72 hours of the event. Originals or photos of documents with a matching ID will be accepted. Masks are also required at all indoor venues (as per the current State health orders).
Thanks for your cooperation and understanding.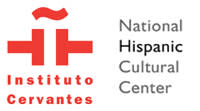 AMP is pleased to partner with Instituto Cervantes and the National Hispanic Cultural Center to present the first edition of the Oralidad Festival. Oralidad is born with two essential purposes: to promote the oral tradition of storytelling and to establish a collaboration between artists from New Mexico, Spain, Latin America and the rest of the United States to create new works together and contribute to the improvement of storytelling.
The oral tradition of storytelling is a powerful language throughout the world, and is deeply rooted in Spanish culture. These oral traditions have permeated Latin American and Hispanic culture, from flamenco palos to the Vaqueiros de Alzada and the tradition of the juglares (minstrelsy), as well as having a broad impact on Latin American literature. New Mexico is an especially important place for storytellers, due to the mix of Hispanic and indigenous cultures, specifically the oral traditions and histories of the Pueblos.
Oralidad will be held November 18-22. Click here for a full program of Festival Oralidad concerts, workshops and activities.
Native Roots was formed in 1997 by musician John L. Williams (Sisseton-Wahpeton Sioux) and lyricist/vocalist Emmett "Shkeme" Garcia (Santa Ana Pueblo) to reach out with a message of pride, unity, and respect among all nations, through the universal language of music. This dynamic and award winning combination has produced three CDs that have propelled Native Roots into the Native American and Reggae music scene as the premier Native American Reggae band whose music is Native American written, produced, and performed.
Native Roots contributes their solid reggae foundation to the influence it has had on Native American communities. Native Roots is a natural extension of growing up, living and loving reggae music. John Williams' extensive musical background in working with different styles of music has allowed him to incorporate various elements into the music without compromising the essential reggae feel.  In addition, Shkeme's singing style reflects not only a variety of reggae styles, but also reflects years of experience singing both traditional pueblo and pow wow music. The blending Native influences such as traditional drums, rattles, chants, language and flute, with a variety of reggae styles including ragamuffin, one drop, rockers, and dancehall, makes Native Roots music unique. Lyrical themes include the importance of traditional languages and culture, spirituality, respect for our elders, the sacredness of our youth, and love.
Shkeme keeps history and culture alive through the time-honored tradition of storytelling, puppets and music. He is the author of two children's books, Coyote and the Sky and Sister Rabbit's Tricks.
---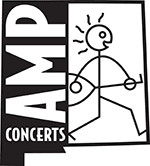 loading tweets
Coming Up