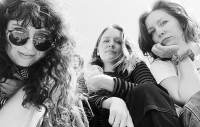 Joseph
The Requests Only Tour
Time: 7:30pm Day: Sunday Doors: 7:00pm Ages: 21+ without parent or guardian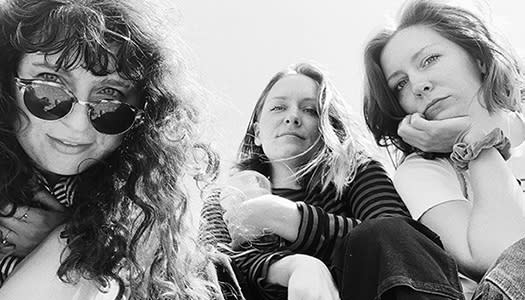 PROOF OF VACCINATION OR NEGATIVE TEST REQUIRED FOR ENTRANCE
To assure the health of our patrons, artists and staff, as well as the continued health of the concert industry, all AMP Concerts require either a proof of vaccination completed at least 14 days prior to the event or a negative COVID test administered by a health care professional within 72 hours of the event. Originals or photos of documents with a matching ID will be accepted. Masks are also required at all indoor venues (as per the current State health orders).
Thanks for your cooperation and understanding.
Tickets cost $31 in advance, $36 day of show (including all service charges). They are also available by phone through Hold My Ticket at 505-886-1251.
The sophomore effort from Oregon-bred trio Joseph, Good Luck, Kid is a road movie in album form, an odyssey at turns emotional, existential, and entirely literal. With their intimate storytelling and restless intensity, Natalie Schepman and her sisters Allison and Meegan Closner detail that journey in songs that careen and sprawl and often soar, ultimately spinning a narrative of life-changing transformation.
"The through-line of the album is this idea of moving into the driver's seat of your own life—recognizing that you're the adult now, and everything's up to you from this moment on," says Natalie. "You're not completely sure of how to get where you need to go, and you don't have any kind of a map to help you. It's just the universe looking down on you like, 'Good luck, kid.'"
Joseph grace every song with the captivating chemistry they first discovered upon forming in 2014. Spontaneously choosing their name on a trip to visit their grandfather in the Oregon town of Joseph, the band got their start playing backyard parties, and gradually amassed a devoted fanbase. Following the release of I'm Alone, No You're Not—an album made with Mike Mogis (First Aid Kit, Jenny Lewis)—Joseph soon began taking the stage at major festivals like Bonnaroo and touring with such artists as James Bay and Amos Lee. As they brought Good Luck, Kid to life, the Closner sisters expanded on the elegant synergy of elements initially glimpsed on their debut: Meegan's sharp melodic skills, Allison's gift for uncovering the emotional heart of each track, and Natalie's extraordinary songwriting instincts.
---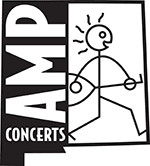 loading tweets
Coming Up