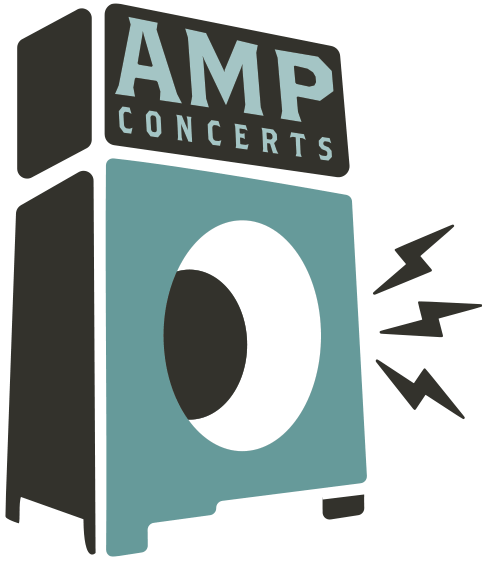 Search
AMP Concert offers innovative and inspiring arts programming throughout New Mexico. A portion of all AMP ticket sales goes to fund free community concerts, workshops, school programs & artist residencies.
AMP Radio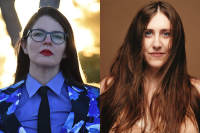 Sharkk Heartt and Jillian Bessett
Time: 12:00pm Day: Wednesday Doors: 11:30am Ages: All Ages

The return of the AMP Library series! Thanks to the New Mexico Music Commission and the Friends of the Public Library for funding these shows!
Register for the event and we'll send you updates if there are any schedule changes, as well as info on future free programs and other events around Santa Fe and Albuquerque.
Sharkk Heartt (aka Lara Ruggles) returns for her third round of library shows!
Lara Ruggles wanted to write a love song for anxious people. Four years ago, fresh after moving back in with her parents in Tucson, AZ, she met the person she was going to marry. The combination of being in love, broke, and not knowing what was next, put her in a state of paranoia.
Falling in love, especially for the anxious-hearted, creates this anomaly of bliss and terror. Ruggles explains, "I never thought I'd be someone who shares my phone location with someone. That might have felt intrusive 10 years ago, but how else are you supposed to know that person isn't dead?"
A progression from her previous releases, How To Love is more collaborative, playfully intermixing jazz with classic pop structures. Written well before the onset of COVID, the Jan. 6th insurrection, and voter suppression, it now sentiently speaks to the collective anxiety we face today. 
Jillian Bessett is a vocal loop artist from Tucson, AZ who uses the Boss RC-505 to create a lush audial landscape beneath layers of intricate harmonies. Her evocative lyrics and charming stage presence has endeared her to audiences throughout the southwest music scene—opening for nationally touring acts like Lake Street Dive and The Messthetics (ex-Fugazi). The keystone, however, is that instantly recognizable smoky alto voice that has prompted comparisons to Amy Winehouse, Feist, Nina Simone, and Adele.
Jillian's new album JOY is a reimagination of her solo loop set with full band production.
---