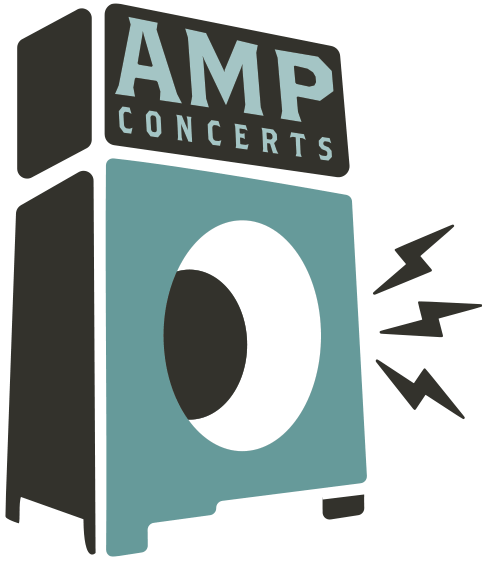 Search
AMP Concert offers innovative and inspiring arts programming throughout New Mexico. A portion of all AMP ticket sales goes to fund free community concerts, workshops, school programs & artist residencies.
AMP Radio

More Than Meats The Eye US Tour
Mac Sabbath
The Cybertronic Spree
Playboy Manbaby
Time: 8:00pm Day: Saturday Doors: 7:00pm Ages: All Ages Price: $25

Tickets cost $25 in advance, $30 day of show (plus a $3 service charge). They are also available by phone through Hold My Ticket at 505-886-1251.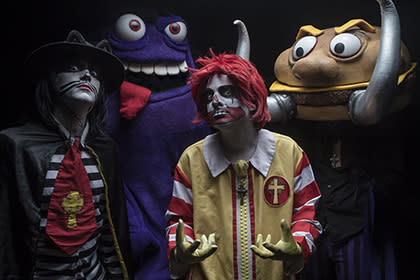 Why do we care about a disturbed clown named Ronald Osborne? A clown who's convinced he traveled through a wormhole in the time-space continuum from the 1970s with a band of Monsanto mutants named Slayer MacCheeze, Grimalice and the Cat Burglar? Because they are here to save us from the disastrously decayed synthetic state of music and sustenance! THAT'S WHY! Mixing raucous comedy with borderline-horrific theatrics, the only thing more petrifying than the impending health problems resulting from years of overeating fast food is a Mac Sabbath show. The gruesome foursome was recently seen performing their song, "Sweet Beef," for the Prince Of Darkness himself, Ozzy Osbourne. Mac Sabbath puts on a multimedia stage show complete with a smoking grill, laser-eyed clowns, bouncing burgers and many more magical surprises! Basically, everything a theatrical rock show consumer has been jonesing for.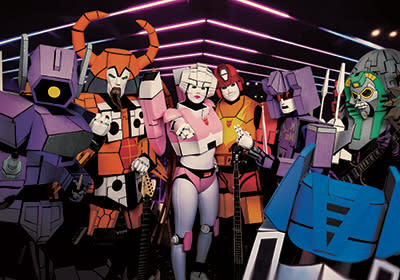 More than meets the eye, The Cybertronic Spree are here on Earth with one critical mission: To party like it's 1986! This band of Transformers has been brought together by the power of rock 'n roll and they can't be stopped. Join Hotrod, Arcee, Rumble, Unicron, Soundwave, Bumblebee, Shockwave and a Quintesson as they prove they've got the power to light your darkest hour. Known across the galaxy for having cast aside their warring factions in the search for the ultimate party, these rockstars in disguise play music from "Transformers: The Movie," hit film and anime songs, and video game covers. They blend their love for the '80s and '80s metal into an unforgettable live show.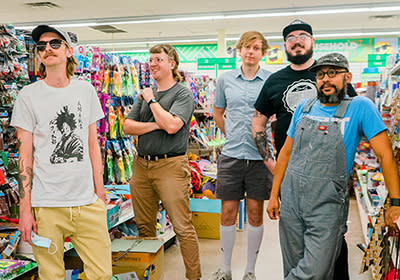 Phoenix-based Playboy Manbaby is a Multi-Media Art Punk band.
---