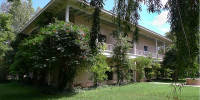 A New Mexico Culture Squared Event
Los Luceros Fall Apple Festival
Time: 12:00pm Day: Sunday Doors: 10:00am Ages: All Ages
This Event Has Ended
 We had such a good time at Los Luceros last year! We are excited to again be working with New Mexico Historic Sites and New Mexico Acequia Association on this beautiful fall program.One exciting difference this year - we have a bumper crop of apples! We will definitely have plenty of apples for everyone to go home happy.  Bring your bags and pick to your heart's delight!
The grounds will be open from 12 pm to 6 pm.
DAY SCHEDULE:
12:30 PM – MC Welcome (TBD)
12:45 PM – Blessing
1 PM - Hoop Dancers - Moving Arts Española
1:30 PM - Folkloric Troupe - Moving Arts Española
2 PM - Irene Adams 
3 PM - Break Dancers - Ohkay Tribe
4 PM - Johnny Sanchez y Puro Norte
The day's activities will also include:
Farmer's Market 
Docent-led Tours of the Property including Casa Grande
Food Vendors
Sheep Shearing Demonstration
Cider Making & Tasting
Bring a bag to fill with locally grown apples, we'll have plenty!
There is also river access, so feel free to bring a fishing pole (and license) and kick back by the river.
Food vendors include:
Natalie's Pueblo Baking
Reid's Concessions
Santa Cruz Farm
Jen's Taste of New Mexico
Craft vendors include:
Archuletas Farm & Art
Tea Lady
Fire Forms - Iron/Metal work
Larry's Arts & Crafts
Isiah Lopez - Retablos
MaryLou Ortiz - Dreamcatchers
In addition to the activities on the schedule, we'd like to encourage people to bring musical instruments too. It's a big property. There are cool patios and orchards. Lots of fun places to sit around and jam. Share the musical love! And have some apples too. 
Visitors are encouraged to bring folding chairs and come prepared for weather (sun or rain!).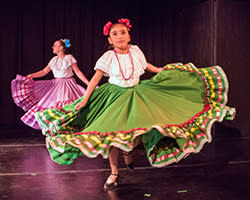 Moving Arts Española (MAE) provides high quality, affordable performing and visual arts education and free nutritional and academic support for children and youth ages 3-18.  Our programs promote the creative, physical, academic, social and emotional health and well being of children and youth from the Española Valley and the surrounding communities of Northern New Mexico.  All children and youth deserve to have access to a superior arts education and the nutritional and academic support that they need in order to succeed and thrive. 
Irene Adams is a singer/songwriter who is heavily steeped in classic rock & roll, country and folk style.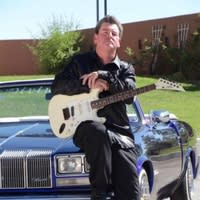 Johnny Sanchez was born and raised in Alcalde, NM. At the young age of 8 he began learning the guitar and expressing his musical talent. By the age of 12 he joined the family band Los Blue Ventures and continued to be a member for over 30 years. In 2007 Johnny decided to fulfill his life-long dream and recorded as a solo artist and released Puro Norte. In 2009 he released his 2nd CD, Duele El Amor, and officially formed Johnny Sanchez y Puro Norte. Today, Johnny Sanchez, along with his band members, continue to perform at many venues throughout New Mexico and draw large crowds with their high-energy performance. Their latest release is Mi Familia Tan Bonita.
About Los Luceros Historic Property: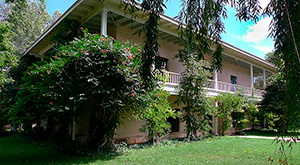 In a state blessed with numerous cultural gems, the 148-acre Los Luceros ranch located north of Española along the Rio Grande near the village of Alcalde is special.  The cultural site is surely one of New Mexico's most scenic and historically significant properties. 
The centerpiece of the historic Los Luceros ranch complex is a 5,700 square-foot, 18th century Territorial-style adobe home which was renovated by the Cabot Foundation in 2004 and is listed on the National Register of Historic Places.  The property also includes a visitors' center, director's residence and a small gallery. In addition to the hacienda and the visitors' center complex, the property contains three residences, an 18th century chapel, the original village jail, numerous farm buildings, apple orchards, irrigated pasture and bosque on the Rio Grande.
The New Mexico Department of Cultural Affairs, which purchased the Los Luceros property from the family of Frank and Ann Cabot in 2008, is the state's cultural steward and is working to ensure the site's preservation and integrity in perpetuity. The department's intent is to bring together historic preservation, filmmaking education and training, agricultural and environmental interests. Los Luceros is currently—and will continue to be—used as a cultural destination with interpretative exhibits and public access; as a retreat center for workshops and seminars related to New Mexico's film industry; and for crop-growing and environmental studies programs.
New Mexico Culture Squared (NMC2) is a NM Department of Cultural Affairs (DCA) project to build and manage partnerships between DCA institutions and cultural organizations that will enhance the impact, effectiveness, attendance, and visitor experience of exhibits and programs of DCA entities. Under the management of AMP Concerts, NMC2 will create programs in collaboration with State Historic Sites, DCA Museums and various cultural organizations with the goal of increasing public programs statewide and promoting New Mexico as a destination for arts and culture.


---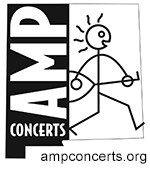 loading tweets
Coming Up