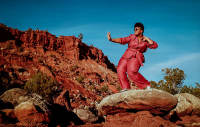 *** CANCELED ***
Brittany Howard - Canceled
of Alabama Shakes
Becca Mancari
Time: 7:30pm Day: Monday Doors: 6:30pm Ages: All Ages
This Event Has Ended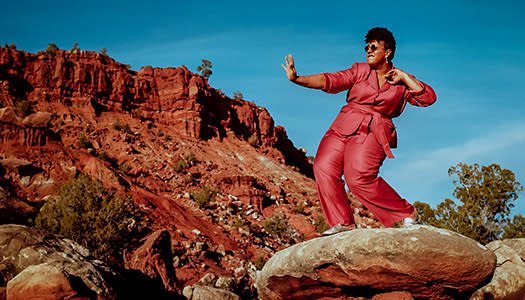 This likely comes as no surprise but unfortunately due to the ongoing COVID - 19 pandemic we are unable to fulfill this rescheduled date. The Santa Fe Opera and Brittany Howard have both decided to shelve these dates until we have clear direction for 2021. So we are canceling until we can schedule them again hopefully in the following year.

As the frontwoman and guitarist for Alabama Shakes, Brittany Howard has become one of music's most celebrated figures. The band has won four Grammy Awards and topped the Billboard 200 with the Gold-certified Sound & Color, the follow-up to its Platinum debut album, Boys & Girls. Howard has performed everywhere from the Obama White House to the main stage at Lollapalooza, where she sang with Paul McCartney at his invitation. In between albums and tours with Alabama Shakes, Howard grows restless. "To me, there is no time off—I'm a creative person and I need to create, or I just feel weird, not fully human," she says. She's channeled that relentless creativity into Jaime, her most revelatory work yet.
Howard recorded Jaime after a cross-country drive that took her from Nashville to a small house in Topanga, CA—a rustic Los Angeles county town wedged between the mountains and the beach. She titled the album after her sister, who taught her to play the piano and write poetry, and who died of cancer when they were still teenagers.
"The title is in memoriam, and she definitely did shape me as a human being," says Brittany Howard. "But, the record is not about her. It's about me. I'm pretty candid about myself and who I am and what I believe. Which is why I needed to do it on my own."
While Howard admits it was daunting, stepping out alone from her work with Alabama Shakes and revealing so much of herself, it was a necessary step. "I turned 30 and I was like, 'What do I want the rest of my life to look like?'" she recalls. "Do I want to play the same songs until I'm 50 and then retire, or do I do something that's scarier for me? Do I want people to understand me and know me, do I want to tell them my story? I'm very private, but my favorite work is when people are being honest and really doing themselves."
"History Repeats" from Jaime has been nominated in two Grammy categories: Best Rock Performance and Best Rock Song, bringing her total career nominations to 11.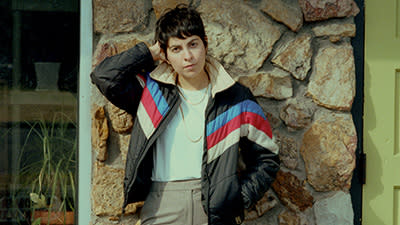 Becca Mancari is rewriting the rules. Born in Staten Island, New York, to an Italian-Irish preacher and a Puerto Rican mother, Mancari has lived a life of transition—from working as a janitor in South Florida, to writing songs with train hoppers in the Blue Ridge Mountains and seeking spirituality in India. But it was her time in Virginia and Nashville where she found roots where she could evolve personally and musically to a seasoned artist beyond her years.
Her anticipated debut album, Good Woman, is hauntingly lonesome, with dust-cloud swells of electric guitar and don't-look-back lyrics revealing scenes from Mancari's well-traveled story. Since her music is the landscape of all she's seen, Good Woman evokes the sound of city grit and the mountain music of her youth, swirling into a fresh, nostalgic sound.
---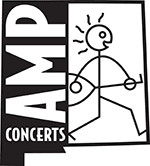 loading tweets
Coming Up