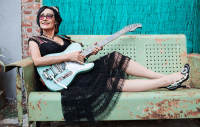 Emerge from the Pandemic with
Rosie Flores
Time: 7:30pm Day: Monday Doors: 7:00pm Ages: All Ages
This Event Has Ended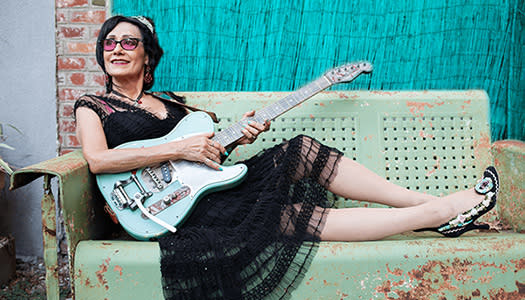 Tickets cost $25 (including all service charges). They are also available by phone through Hold My Ticket at 505-886-1251.
Emerge from the Pandemic with live music at a beautiful outdoor performance space at Casa Flamenca! The space can hold around 160 people at full capacity. We are currently selling 120 (75% capacity, as per current health orders). This is a great way to get used to going out again and an opportunity to check out this amazing new community space. Casa Flamenca created this space in the fall while dealing with the devastating impact of the pandemic on their business. A portion of the proceeds from each show will go to help them pay for the cost of building this space (around $10K, so a substantial investment!). If you would like to make additional donations to support them, you'll have an opportunity to do that when you buy your tickets.
SEATING: We have enough seating to accommodate everyone!
PARKING: There is plenty of street parking, but you are also welcome to park at Monica's El Portal across the street. Big thanks to Monica for letting us use their lot after hours!

CONCESSIONS: We have drinks (water, soda, sparkling water), chips & cookies and sometimes light snacks and homemade goodies.
Masks are not required if vaccinated. They are encouraged for lining up, checking in and entry. Most people are not wearing masks for the majority of the evening outside.

Photo by Jim Gale
It's telling that Rosie Flores' e-mail handle begins "chickwpick..." In a long and eclectic career of singing, songwriting and performing, no phrase has ever described the San Antonio native better or more concisely.
But now, with the release of her latest album, Flores takes square aim at a genre she has only sampled heretofore. Simple Case of the Blues showcases Flores in a new light, as a seasoned performer steeped in life's uncompromising lessons. At once torchy, soulful, heartfelt and yearning, the songs on Simple Case of the Blues are not for the emotionally naïve—it's the music you make when you've come through joy and heartbreak and back again.
"I got infatuated with the blues in high school," said Flores, who played in a band called Penelope's Children during those years. "It was the first music I ever played. A high school friend taught me some chords and mentored me. He introduced me to the blues. He went on to play in the King Biscuit Blues Band, so I felt like I got a great early education.
"I always loved Buddy Guy—his real lyrical playing. It's like his guitar is having its own conversation. It's an ongoing process; I've mastered the life of a musician, but I'll be working on the guitar for the rest of my life."
In a career that spans more than four decades, Flores has proven to be a musical chameleon. She's jumped feet first into punk rock (with her '70-era band, the Screaming Sirens), country of both the Bakersfield and Nashville varieties, the Texas singer/songwriter scene, alt-country, straight-up rock and rockabilly. So much so the latter that her onstage moniker for years was "The Rockabilly Filly." But always and throughout, she has been the Chick with the Pick.
Rosie will be accompanied by New Mexico's own Susan Holmes on bass.
---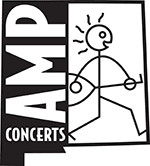 loading tweets
Coming Up