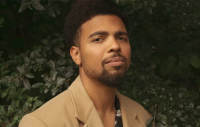 Santa Fe Plaza Concert Series
Devon Gilfillian
with Isaac Aragon
Presented by John Day Law
Time: 6:00pm Day: Tuesday Ages: All Ages
This Event Has Ended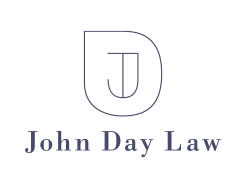 This show is sponsored by John Day Law.
The Santa Fe Plaza Concert Series invites Santa Feans and visitors alike to gather and enjoy great live music together in the 400-year-old historic heart of Santa Fe.
Feel free to bring chairs to the concert.
This is an alcohol free event. 
Bring your water bottle, as we will have water stations on site. 
There is a city parking garage on West San Francisco Street across from the Lensic. 
Register for the event and we'll also send you updates if there are any schedule changes, as well as info on future free programs and events around Santa Fe and Albuquerque.
The Santa Fe Plaza Concert Series is made possible with the generous support of Falling Colors.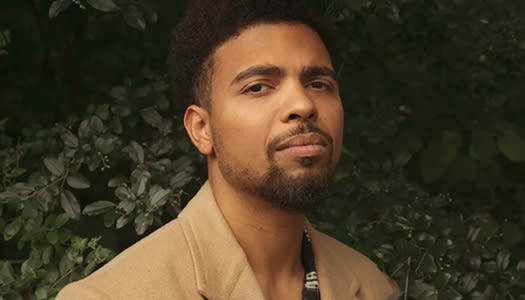 There is deep soul in the music of Devon Gilfillian—but for the talented Nashville-based singer-songwriter and bandleader, that descriptor goes way beyond a mere genre classification.
Growing up in Philadelphia on a steady diet of R&B, hip-hop, rock, blues, and soul music, Gilfillian gravitated to records that ignited his mind while making his body move. For him, listening to the towering icons of his musician father's era—Ray Charles, Stevie Wonder, Otis Redding, The Temptations—was just as formative and exciting as discovering the new sounds of his own generation, and the beats and rhymes made by rising rap stars like Wu-Tang Clan, Kanye West, Notorious B.I.G., and Jay-Z inspired him in new ways. He began to recognize a connective thread in the sounds he loved best: from the golden throwbacks sampled by the hip-hop beat makers to the raw, emotional vocal deliveries of the Motown greats, for Gilfillian the key ingredient seemed to be the "soul"—not simply the genre, but the feeling and vibe. 
Following his electrifying 2016 debut EP with upbeat singles like "High" and "Troublemaker" in 2018, Gilfillian signed to Capitol Records and hit the road, performing with the likes of Anderson East, Keith Urban, Gladys Knight, Kaleo, The Fray, Mavis Staples, and more. In early 2019, Gilfillian traveled to Africa to find healing and inspiration before headlining a tour in Scandinavia and opening for Brothers Osborne on their spring tour. In early 2020, Gilfillian embarked on a cross-country tour with Grace Potter.
After COVID-19, Gilfillian redirected his energy to doing what he does best, making music. He re-recorded Marvin Gaye's iconic album, What's Going On, releasing it in fall of 2020 around the election. The project raised funds for low-income communities and communities of color, providing resources and education around the democratic process. 
Like sugarcane honeysuckle licorice root nourishment for the soul, Isaac Aragon is a potent soul singer and frontman for the Albuquerque-based band The Healing. Hell-bent on inspiring movement of the body and soul, their original music promotes love, healing and social justice through the sounds of jazz, neo-soul, r&b, rock, and blues. Isaac has received great acclaim with his smooth, soulful vocals and prolific songwriting. Isaac regularly performs as a solo acoustic act, quartet, and with a full 7-piece soul unit, including a ripping horn section.
---
---
PLATINUM LEVEL SPONSORS:


GOLD LEVEL SPONSORS: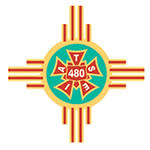 SILVER LEVEL SPONSOR:

BRONZE LEVEL SPONSORS:

loading tweets
Coming Up