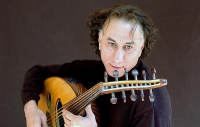 Emerge from the Pandemic with
The Rahim AlHaj Trio
featuring Sourena Sefati
With special guest Juani de la Isla
Time: 7:30pm Day: Friday Doors: 7:00pm Ages: All Ages
This Event Has Ended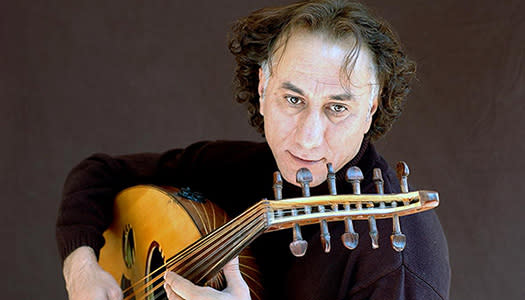 Tickets cost $27 (including all service charges). They are also available by phone through Hold My Ticket at 505-886-1251.
Emerge from the Pandemic with live music at a beautiful outdoor performance space at Casa Flamenca! The space holds 160 people. This is a great way to get used to going out again with a killer lineup of many of Albuquerque's best artists. Come out and support local music and check out this amazing new community space. Casa Flamenca created this space in the fall while dealing with the devastating impact of the pandemic on their business. A portion of the proceeds from each show will go to help them pay for the cost of building this space (around $10K, so a substantial investment!). If you would like to make additional donations to support them, you'll have an opportunity to do that when you buy your tickets.
SEATING: We have enough seating to accommodate everyone!
PARKING: There is plenty of street parking, but you are also welcome to park at Monica's El Portal across the street. Big thanks to Monica for letting us use their lot after hours!

CONCESSIONS: We have drinks (water, soda, sparkling water), chips & cookies and sometimes light snacks and homemade goodies.
Masks are not required if vaccinated.  They are encouraged for lining up, checking in and entry.  Most people are not wearing masks for the majority of the evening outside.

Photo by Jim Gale
Rahim will be performing as a trio along with santour virtuoso Sourena Sefati and a percussionist TBA.
Rahim AlHaj, virtuoso oud musician and composer, was born in Baghdad, Iraq and began playing the oud (the grandfather of all stringed instruments) at age nine. Early on, it was evident that he had a remarkable talent for playing the oud. Mr. Alhaj studied under the renowned Munir Bashir, considered by many to be the greatest oud player ever, and Salim Abdul Kareem, at the Institute of Music in Baghdad, Iraq. Mr. AlHaj won various awards at the Conservatory and graduated in 1990 with a diploma in composition. He holds a degree in Arabic Literature from Mustunsariya University in Baghdad.
In 1991, after the first Gulf War, Mr. AlHaj was forced to leave Iraq due to his activism against the Saddam Hussein regime and began his life in Jordan and Syria. He moved to the US in 2000 as a political refugee and has resided in Albuquerque ever since. In 2015 Rahim was awarded the National Endowment for the Arts National Heritage Fellowship, the highest honor for traditional arts in the USA.
Rahim has performed around the globe (including Europe, China, India, Russia, Australia and New Zealand) and is considered one of the finest oud players in the world. He has won many accolades and awards, including two Grammy nominations. Rahim has recorded and performed with other master musicians of varied backgrounds and styles including genre-busting American guitarist Bill Frisell, modern accordion innovator Guy Klucevsek, Indian sarod maestro Amjad Ali Khan and indie rock pioneers REM. He has composed pieces for solo oud, string quartet, symphony and beyond. Rahim's music delicately combines traditional Iraqi maqams with contemporary styling and influence. His compositions evoke the experience of exile from his homeland and of new beginnings in his adopted country. His pieces establish new concepts without altering the foundation of the traditional "Iraqi School of Oud."
Born in 1977 in Ramsar, Iran, Sourena Sefati started playing santour at the age of eleven. He learned Radif Mirza Abdollah (Persian Classical Music Style Learning) with Majid Kiani, a leading figure in the Iranian musical establishment, and the modern techniques of playing santour with master Kurdish musician Ardavan Kamkar. He received his Bachelor's degree in Iranian Music from University of Tehran and his Master's degree in Iranian Music Performance from Art University of Tehran in 2002 and 2008 respectively. He won the best composer award of Iranian music at Art University in 2006. He served as music instructor at Art University and Elmi-Karbordi University in Tehran from 2008 to 2014. Sourena has performed around the world and is a composer in his own right. Sourena is the author of the book Dorrab: One hundred and seventeen Etudes for Santour.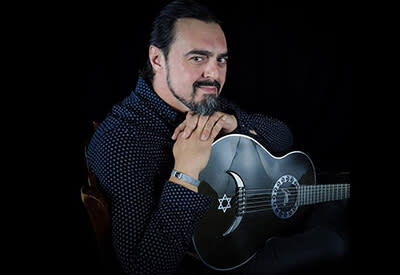 Sitting in as a featured guest is Juani de la Isla. Highly praised in Spain as a flamenco accompanist and soloist, Juani de la Isla has recorded over 200 albums with artists world-wide. His latest solo album is Libertad en mis manos ("Freedom in my hands").
---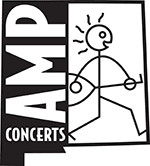 loading tweets
Coming Up