Carla Morrison
Irene Diaz
Estereomance
Time: 7:30pm Day: Saturday Doors: 7:00pm Ages: All Ages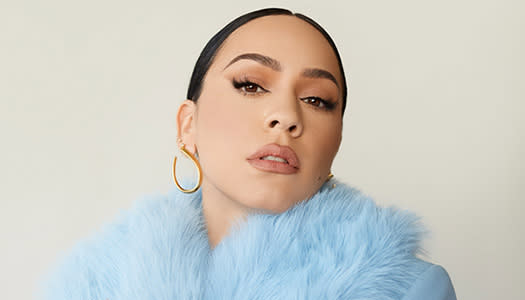 Tickets cost $27, $37 and $46 (plus applicable service charges). Tickets are available from the NHCC Box Office (in person and by phone - (505) 724-4771). 
Acclaimed singer-songwriter Carla Morrison is coming back to music brand new. These past few years, she's intentionally centered herself—learning who she's been and who she wants to be, and culling empowerment from both. This choice was critical; patiently refocusing may have saved her life.
Raw retellings of emotional, personal heartbreaks are the bedrock of Morrison's material, and this honest approach earned her multiple Grammy noms and Latin Grammy wins over the course of five albums. Snowballing from her 2010 debut Mientras Tú Dormías, onto 2012's Déjenme Llorar and the 2016 release of Amor Supremo, her success grew rapidly. Taking the outdoor stage at Coachella, sharing a bill with rock giants Enjambre at Mexico City's Palacio de los Deportes and filling to capacity as headliner the city's famed Auditorio Nacional, opening for tours in Spain, Latin America, and a sold-out stretch of U.S. shows followed.
"It's just kind of the Latino way," the Tecate, Baja California-born musician says. "You always feel so grateful, and you always feel so guilty. You don't feel like you're entitled to rest."
Today, she's still making music on her own terms—only now, those terms have changed.
In 2017, there came a point when an inner voice of fear was all Morrison could hear. An amalgam of persistent opinions and criticism from both the industry and listeners, her own gut feelings—those internal nudges toward one direction or another, the inner validation that you're doing the right thing—had been silenced altogether.
"For the longest time, I questioned the purpose of my existence, when I was in the middle of my success," she says. "I would find myself thinking very often that I wanted to die. Being a highly sensitive person, it was just a lot. It felt overwhelming."
Addressing her collapsing mental and emotional state was a life-or-death matter. She needed a chance to find herself again, and so she intentionally paused everything—social media, music-making, touring.
Now stronger than ever, Morrison is following fresh ambitions with confidence. Her new songs reflect the labor of a self-discovery journey; in them she shares its fruits too, so that anyone who hears her messages might also find their own route to happiness.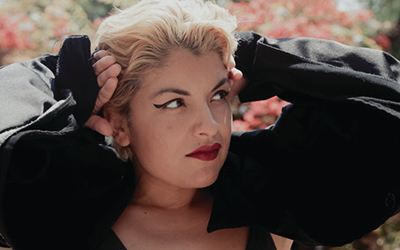 More than a decade after breaking into the Los Angeles indie scene, singer/songwriter Irene Diaz is breaking new ground in 2022 with her first full-length album, Lovers & Friends. The highly anticipated album was more than five years in the making and executive produced by Grammy Award nominee and Latin Grammy Award winner Carla Morrison.
Lovers & Friends may be Diaz's first official album, but the Mexican American artist is a veteran of the L.A. music scene and has shared the stage with notable acts such as Carla Morrison, Gaby Moreno, Fantastic Negrito, Las Cafeteras, L.A. Witch, Ozomatli, and countless others.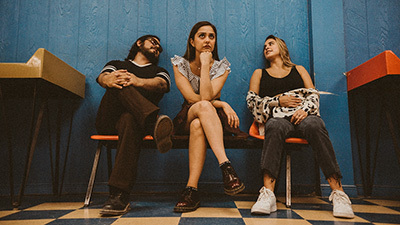 A cultural hybrid of the border town El Paso, Texas and neighboring Cd. Juarez, Chihuahua, the budding group Estereomance is the liberated voice of all the border emotions screaming to be heard. West Texas Soul Pop intermixes with the artists' combined introspection, delivering an unheard global identity and sound. The music subtly dances its way into the marrow of consciousness, sending a message from the deep-rooted origins of the west Texas bordertowns.
---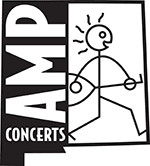 loading tweets
Coming Up