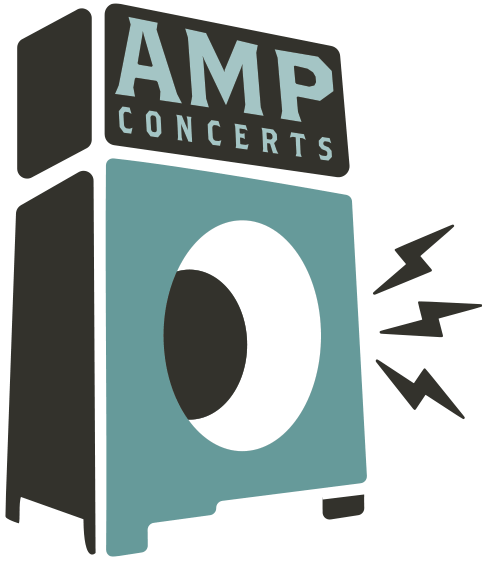 Search
AMP Concerts offers innovative and inspiring arts programming throughout New Mexico. A portion of all AMP ticket sales goes to fund free community concerts, workshops, school programs & artist residencies.
AMP Radio
Music Movies @ the Guild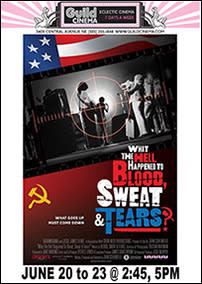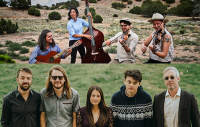 Lone Piñon | AJ Lee and Blue Summit
Albuquerque Summer Scene
Time: 5:00pm Day: Sunday Doors: 4:30pm Ages: All Ages
This Event Has Ended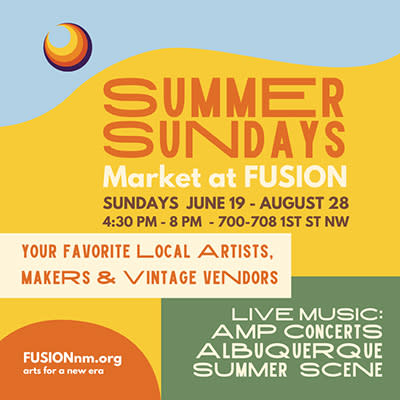 AMP is excited to collaborate with FUSION in launching an exciting new downtown performance space on the FUSION arts campus! Albuquerque Summer Scene will take over this space every Sunday from June 19 to August 28.  Join us for a market featuring your favorite local artists, makers, and vintage vendors! Food trucks and Tractor Brewing Company have you covered for dinner and drinks, with live music starting at 5 PM. Each evening will feature two music groups and promises to be a big party! Come ready to dance, and feel free to bring lawn chairs if you want to relax too. Many weekends will feature morning or afternoon theater, dance and music programs, so check each event to see what's in the works!
We'll be doing this weeks' event inside again.
We'll be in FUSION's cool 708 gallery space, where you can enjoy our two bands, beer and crafts surrounded by the art from the newly opened Two Moons Art: Fabrics of New Mexico exhibit, as well as information on immigrant support groups.
Free! Make a reservation to get event updates and additional details.
This week's vendors:
- La Cumbre Brews, served up by our friends from Launchpad
- King Hummus & Lady Falafal
- Macrophotography from Keely Mackey
- Lunar Lyss Art
- and more!
SPONSORS!
Rick & Gail Thaler, M'Tucci's and the City of Albuquerque Arts and Culture Department.  If you are an individual or local business eager to support a new art scene downtown, let us know!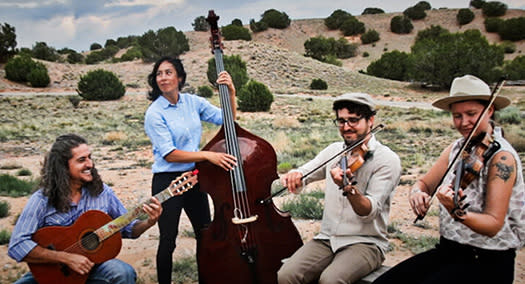 Lone Piñon is a New Mexican string band, or "orquesta típica," whose music celebrates the integrity and diversity of their region's cultural roots. With fiddles, upright bass, guitars, accordions, vihuela, and bilingual vocals, they play a wide spectrum of the traditional music that is at home in New Mexico.
The musical landscape of Northern New Mexico bears the record of interconnecting musical movements that cross state, national, generational, and ethnic borders. Lone Piñon's active and recorded repertoire reflects that complexity, and has included a wide range of regionally-relevant material (Western swing, conjunto, New Mexican Spanish and Mexican ranchera, Central Mexican son regional, country, onda chicana, etc.) around the core New Mexican violin and accordion-driven polkas, cunas, inditas, valses, and chotes learned from elders.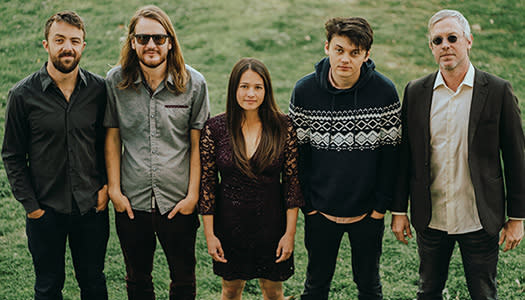 AJ Lee and Blue Summit made their first appearance in Santa Cruz in 2015. Led by singer, songwriter, and mandolinist AJ Lee, the bluegrass band has performed all over the world, but found home in California's Bay Area. In 2019, they released their debut album, Like I Used To. Their second full length project, I'll Come Back, came out August 2021—with a national tour in support of the record ongoing. 
Unlike their first record, which featured experimentation with session musicians and electric instruments, the new project is a pure reflection of the live sound of the group, hearkening back to their acoustic roots. Each band member performs at their peak, and the variety of songs on the record caters to their broad fanbase. Certain tracks ("Put Your Head Down" and "Faithful") fall more in the classic bluegrass realm of songwriting, while others ("Lemons and Tangerines" and "I'll Come Back") fall into that hard-to-define realm of acoustic Americana that blends mesmerizing lyricism and acoustic mastery.
Although falling loosely under the bluegrass label, AJLBS generally plays sans banjo, with Sullivan Tuttle and Jesse Fichman on steel stringed acoustic guitars, AJ on mandolin, Jan Purat on fiddle, and Chad Bowen on upright bass—a configuration effectively used to create unique space and texture in the arrangements not as commonly found in the music of their peers.  Drawing from influences such as country, soul, swing, rock, and jam music, the band uses the lens of bluegrass as a vessel through which to express and explore the thread that binds and unifies all great music.
---