AJ Lee and Blue Summit
Opening Band TBA
Albuquerque Summer Scene
Time: 5:00pm Day: Sunday Doors: 2:00pm Ages: All Ages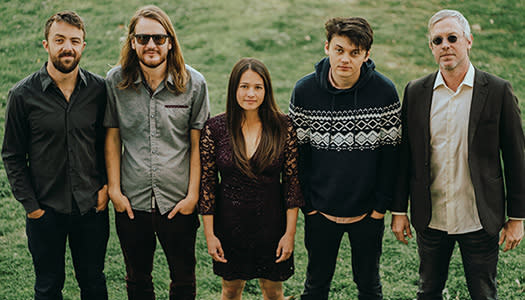 AMP is excited to collaborate with FUSION in launching an exciting new downtown outdoor performance space—The FUSION Meadow! The Meadow is an expansive outdoor venue on the FUSION arts campus, with a 1500 square foot covered stage overlooking an outdoor space with a capacity of 1200.  FUSION, home to the FUSION Theater Company, is a center for the arts and culture in Downtown Albuquerque with a multi-use venue, 35,000 square foot campus, three performance spaces, and indoor and outdoor event spaces.  It's located just south of 1st and Lomas NW, at the northern terminus of the future Rail Trail—a mixed use path that will follow the Railroad from the Railyards to the FUSION space.  
Albuquerque Summer Scene will take over this space every Sunday from June through August. FUSION will be organizing family-friendly afternoon activities from 2-4 PM that will lead into the early evening concerts. Each night will feature two performers, with the first one taking the stage at 5 PM.
We are so excited about this project that we are putting up a sneak peek so you can see how it is coming together.  
Check back for more details soon!
SPONSORS!
Big Thanks to Rick & Gail Thaler for being our first sponsors of Albuquerque Summer Scene.  We are going to need A LOT more sponsors to pay for this.  If you are an individual or local business eager to support a new art scene downtown, let us know!
Free! Make a reservation to get event updates and additional details.
AJ Lee and Blue Summit made their first appearance in Santa Cruz in 2015. Led by singer, songwriter, and mandolinist AJ Lee, the bluegrass band has performed all over the world, but found home in California's Bay Area. In 2019, they released their debut album, Like I Used To. Their second full length project, I'll Come Back, came out August 2021—with a national tour in support of the record ongoing. 
Unlike their first record, which featured experimentation with session musicians and electric instruments, the new project is a pure reflection of the live sound of the group, hearkening back to their acoustic roots. Each band member performs at their peak, and the variety of songs on the record caters to their broad fanbase. Certain tracks ("Put Your Head Down" and "Faithful") fall more in the classic bluegrass realm of songwriting, while others ("Lemons and Tangerines" and "I'll Come Back") fall into that hard-to-define realm of acoustic Americana that blends mesmerizing lyricism and acoustic mastery.
Although falling loosely under the bluegrass label, AJLBS generally plays sans banjo, with Sullivan Tuttle and Jesse Fichman on steel stringed acoustic guitars, AJ on mandolin, Jan Purat on fiddle, and Chad Bowen on upright bass—a configuration effectively used to create unique space and texture in the arrangements not as commonly found in the music of their peers.  Drawing from influences such as country, soul, swing, rock, and jam music, the band uses the lens of bluegrass as a vessel through which to express and explore the thread that binds and unifies all great music.
---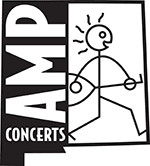 loading tweets
Coming Up