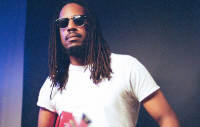 Black Joe Lewis & the Honeybears
Opening Band TBA
Albuquerque Summer Scene
Time: 5:00pm Day: Sunday Doors: 2:00pm Ages: All Ages

AMP is excited to collaborate with FUSION in launching an exciting new downtown outdoor performance space—The FUSION Meadow! The Meadow is an expansive outdoor venue on the FUSION arts campus, with a 1500 square foot covered stage overlooking an outdoor space with a capacity of 1200.  FUSION, home to the FUSION Theater Company, is a center for the arts and culture in Downtown Albuquerque with a multi-use venue, 35,000 square foot campus, three performance spaces, and indoor and outdoor event spaces.  It's located just south of 1st and Lomas NW, at the northern terminus of the future Rail Trail—a mixed use path that will follow the Railroad from the Railyards to the FUSION space.  
Albuquerque Summer Scene will take over this space every Sunday from June through August. FUSION will be organizing family-friendly afternoon activities from 2-4 PM that will lead into the early evening concerts. Each night will feature two performers, with the first one taking the stage at 5 PM.
We are so excited about this project that we are putting up a sneak peek so you can see how it is coming together.  
Check back for more details soon!
SPONSORS!
Big Thanks to Rick & Gail Thaler for being our first sponsors of Albuquerque Summer Scene.  We are going to need A LOT more sponsors to pay for this.  If you are an individual or local business eager to support a new art scene downtown, let us know!
Free! Make a reservation to get event updates and additional details.
Black Joe Lewis is the realest motherfucker there is. When Covid sidelined his touring this past year, he started laying concrete to help support his baby mama and his kid. That's fuckin' real. When Joe and his band, the Honeybears, popped onto the national stage over a decade ago, many critics embraced him but still, there were some that maintained that they hadn't paid their dues.
Joe's still here. Still going. Still cashing checks and snapping necks. The dues of hard work; the delirious heights of the industry, as well as the disappointments and low-hanging fruit. Through this all, Joe's only honed his mastery over gut bucket blues guitar and his true voice. It's a vital and distinctly American voice that never anticipated the attention he wound up receiving, never went looking for it either. It just started happening.
The garage, the blues, the propulsive and synergistic live performances that inhabit the spaces of James Brown, Lightnin' Hopkins, and the MC5... those things happened naturally from the very beginning and could only be accurately communicated in the live experience, not a press release or a slick brand campaign. Sharon Jones, Charles Bradley, Cedric Burnside and Lightnin Malcolm, The Dirtbombs, Detroit Cobras, the Strange Boys; these are some of the artists that Black Joe Lewis and the Honeybears shared countless bills with; almost a roll call of the most influential soul and garage bands of the last twenty-five years.
---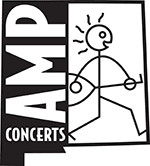 loading tweets
Coming Up