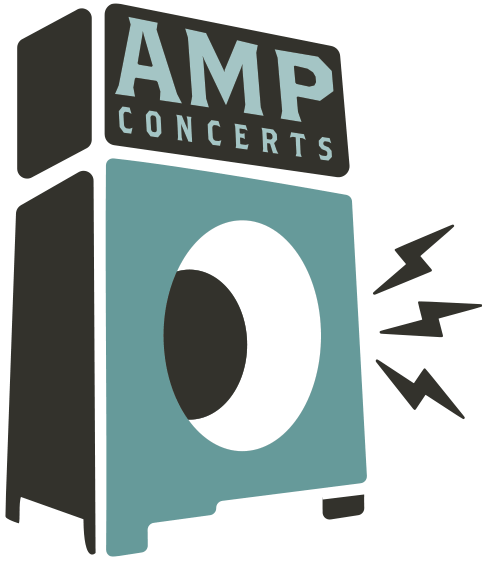 Search
AMP Concerts offers innovative and inspiring arts programming throughout New Mexico. A portion of all AMP ticket sales goes to fund free community concerts, workshops, school programs & artist residencies.
Music Movies @ the Guild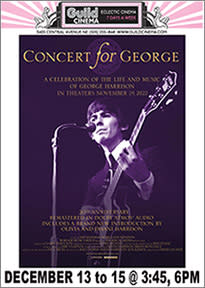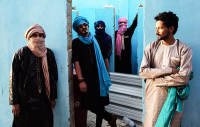 Imarhan
Time: 7:30pm Day: Friday Doors: 6:30pm Ages: 21+ without parent or guardian
This Event Has Ended
Tickets cost $20 in advance, $25 day of show (including all service charges). They are also available by phone through Hold My Ticket at 505-886-1251.
Imarhan will also be performing at the Albuquerque Folk Festival on Sunday, October 9 at the National Hispanic Cultural Center.
In early 2019 the members of Imarhan began literally laying the groundwork for their third album. The Tuareg quintet was building a professional recording studio, the first ever in their home city of Tamanrasset in Southern Algeria, from the ground up.
By March of 2020 the studio was filled with high-end audio gear otherwise inaccessible to the vast majority of musicians in much of the Saharan region. The group christened it Aboogi, named for the first semi-permanent structures their nomadic forebears built when establishing settlements and villages, and began tracking the first album they were able to record on their native soil. It seemed only natural to also call the resulting collection of songs Aboogi, a nod to the new collective space they had established, as well as the resilience of their culture and communities.
The diversity, beauty, and struggles of life in Tamanrasset are reflected in the songs on Aboogi.
"Aboogi reflects the colors of Tamanrasset, what we experience in everyday life," says bandleader Iyad Moussa Ben Abderahmane, aka Sadam. "We give space to the wind and the natural energies, to the sun and the sand. We want to express their colors through music." There is incredible warmth embedded in these steady, lilting rhythms and patiently strummed acoustic guitars, derived not just from the natural environment but from the community that surrounds them. That warmth may come from the Saharan sun and those living under it, fostered by many generations of musicians that came before them, but it emanates outwards as Imarhan become leading ambassadors for their people and culture around the world.
---