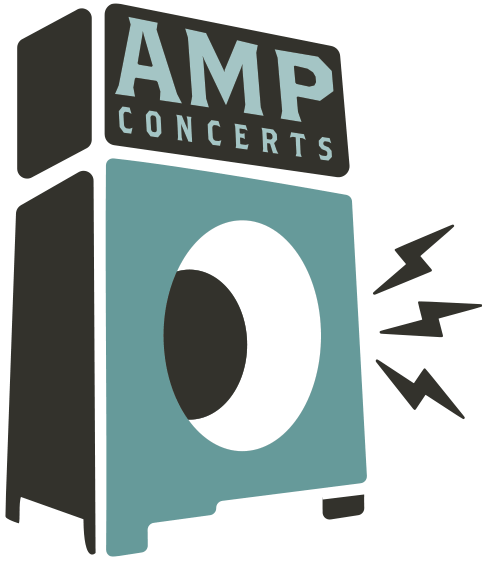 Search
AMP Concert offers innovative and inspiring arts programming throughout New Mexico. A portion of all AMP ticket sales goes to fund free community concerts, workshops, school programs & artist residencies.
AMP Radio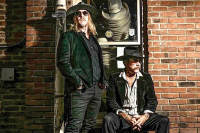 Devon Allman and Donavon Frankenreiter
with special guest Goodnight, Texas
See It All American Tour - Official World Record Attempt
Time: 7:30pm Day: Monday Doors: 7:00pm Ages: 21+ without Parent or Legal Guardian Price: $37
This Event Has Ended
Tickets cost $37 in advance (plus a $3 service charge). They are also available by phone through Hold My Ticket at 505-886-1251.
This will be a standing room only show with limited seating.
Rock 'n' roll recording artists and globetrotting journeymen Devon Allman & Donavon Frankenreiter have their sights set on a World Record with their new See It All Tour 2023.
The concept is simple. The execution will be brutal... 50 shows in all 50 American states in less than 50 days. Like modern day Evel Knievels, the tour is going to test the wills of these road-tested veterans at every turn.
For nearly four decades, Donavon Frankenreiter has been traveling the globe, first as a professional surfer and now as a musician. Born in Southern California, Donavon spent most of his youth chasing waves, turning pro at the age of 16. These days, instead of surf competitions, it's concert halls that brings Frankenreiter to town, where he entertains audiences with his unique blend of laid-back grooves, philosophical lyrics and soulful delivery.
Blues Music Award-winning singer, guitarist, songwriter, and producer Devon Allman (son of rock legend Gregg Allman) has appeared at the world's biggest festivals and has co-founded the supergroups Royal Southern Brotherhood and The Allman Betts Band, amassing a recording catalog of 11 albums. He writes a column for Guitar Player Magazine, is endorsed by Gibson guitars, and serves on the board of directors for the National Blues Museum.
The See It All Tour will take them to places they've never been, at a pace that's never been done. Doing one set entirely together with a backing band, the duo will be playing songs off of their soon to be released collaborative EP titled Rollers. Be a part of music history and cheer on Team D&D. Let's kick the tires and start the fires.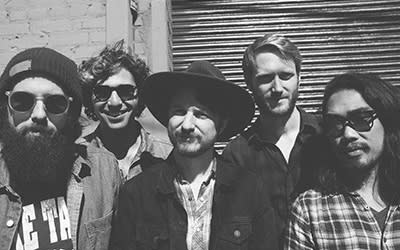 Conventional wisdom says the two frontmen of a band shouldn't live on opposite sides of the United States, but that's never seemed to deter Avi Vinocur and Patrick Dyer Wolf.
Goodnight, Texas is a tough-to-define storytelling folk rock band whose strength lies in unexpected sweet spots. Drawing their name from Pat and Avi's onetime geographic midpoint (the real town of Goodnight in the State of Texas, a tiny hamlet east of Amarillo directly betwixt San Francisco, CA and Chapel Hill, NC), the five-piece band also exists at the center of its songwriters' contrasting styles—via a 1913 Gibson A mandolin and a 2015 Danelectro Baritone Guitar, at the crossroads of folk and blues and rock 'n' roll, in a place where dry wit and dark truths meet hope and utmost sincerity.
---