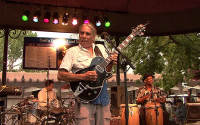 Wagogo
with special guest Musekiwa Chingodza
Time: 12:30pm Day: Thursday Doors: 12:00pm Ages: All Ages
This Event Has Ended
We are pleased to host Wagogo and Musekiwa Chingodza as part of our integrated series at N4th Theatre, where we bring musicians to perform for the artists with developmental disabilities at N4th and invite the community to come join the fun and see the great work they do there. Community spots are limited to 60 people and reservations are required.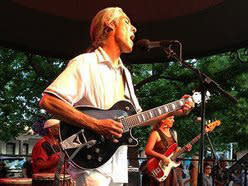 Wagogo, born, raised and loved in Albuquerque, is an eclectic group of musicians that make a rhythmic cocktail out of their Chicano influences, Northern Mexico folk songs, warm calypso island grooves, and the captivating spirit music of Zimbabwe. Their lyrics posses an equally enriching quality, being composed mostly by lead singer Armando Ortega, in a blend of Spanish, English, and the Shona language of Zimbabwe. With such a diverse repertoire, Wagogo inspires a multigenerational crowd to dance and sing, and even gets the old folks weeping with its dedication to preserving the traditional roots of music, in addition to exploring new sounds. Broadcast on radio stations from New Mexico to New York, California, and Zimbabwe, they have been invited to the Zimbabwe Music Festival for three years, and will be appearing in many other world music festivals to come. With all the intrigue of the Land of Enchantment, they are definitely a band not to be missed.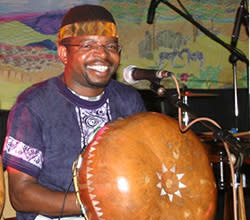 Musekiwa Chingodza was born into a family of great mbira players in Mwangara village, Murewa, Zimbabwe, in 1970. He began playing mbira at the age of five and is self-taught. Through listening to other gwenyambira, or great mbira players, he developed a strong attachment to and love for mbira music. He says, "Our music is both medicine and food, as mbira has the power to heal and to provide for people. Mbira pleases both the living and the dead." For many years Musekiwa taught mbira at Prince Edward School in Harare. Musekiwa is also an accomplished ngoma (drum) player in the Shona tradition, and he excels in playing hosho (gourd shakers), singing, and traditional dance.
---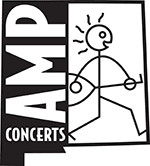 loading tweets
Coming Up