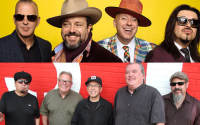 The Mavericks & Los Lobos
With Special Guest Max Gomez
Time: 6:00pm Day: Saturday Doors: 5:00pm Ages: All Ages
All Associated Events
4th of July Music Getaway Weekend! Both Taos shows for just $59!
July 4, 2019 4:15 pm
Lake Street Dive with Jake Shimabukuro
July 5, 2019 6:00 pm
The Mavericks & Los Lobos
July 6, 2019 6:00 pm
This Event Has Ended
Enjoy the full holiday weekend in Taos 
with concerts on July 4, 5 and 6 for only $59!  
Click here to purchase a weekend package.
Tickets to this event alone are $49 in advance, $54 day of show (including all service charges). 
Kids 12 and under only $9 (including all service charges). 
Tickets are also available by phone through Hold My Ticket at 505-886-1251.
CHAIRS WELCOME • NO COOLERS • NO OUTSIDE FOOD OR DRINK • SEALED BOTTLES OF WATER OK  • FREE WATER REFILL STATIONS (Bring your own reusable bottles) • BEER, WINE & FOOD AVAILABLE • NO RE-ADMISSION ONCE IN THE PARK • SORRY, NO PETS!
VENDORS INCLUDE:
Chili Willies (Turkey Legs, Corn)
Espresso Yourself
Freshie's Juice
Jen's Diner (New Mexican)
JJ's Lunchbox (Frito Pies, Hot Dogs, Nachos)
Mystic Dance (Hot Dogs, Hamburgers, Fries, Nachos)
Rocky Mountain Chocolate CompanyTaos Cow Ice Cream
Tacos Gracias Madre (Tacos, Burritos, Tortas, Quesadillas)
Texas Hill Country (Sausages!)
SCHEDULE (times are approximate and may change slightly)
4:30 PM:  Doors Open!
6:00-6:40 PM: Max Gomez
7:00-8:10 PM: Los Lobos
8:30 to 10:00 PM: The Mavericks
THE MAVERICKS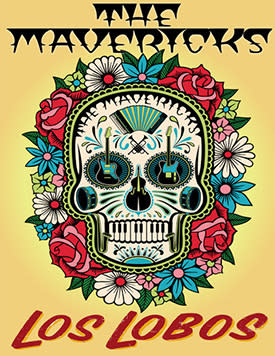 "Beyond category" is the only label that truly suits Grammy Award-winning group The Mavericks.
As Entertainment Weekly noted in 2017, "'What kind of music do The Mavericks record?' is a question with no real answer. On the one hand, the Miami-bred outfit records bits of everything: Elvis Presley-esque rock, Roy Orbison-style balladry, Latin-fusion party tunes, throwback country, irresistible pop. On the other hand... a vocabulary for their style remains out of reach." 
The band has resolutely defied pigeonholing since their founding in 1989; they played their earliest dates in Florida's alternative rock clubs, where their on-stage contemporaries included another new act on the scene, Marilyn Manson. Celebrating their 30th anniversary in 2019, The Mavericks abide as an American musical treasure, with an all-encompassing sound that's as deep, rousing, and entertaining as it is stubbornly impossible to pin down. 
LOS LOBOS
Los Lobos were already East L.A. neighborhood legends, Sunset Strip regulars and a Grammy Award winning band (Best Mexican-American/Tejano Music Performance) by the time they recorded their major label debut How Will The Wolf Survive? in 1984. 
Although the album's name and title song were inspired by a National Geographic article about real-life wolves in the wild, the band—David Hidalgo, Louie Perez, Cesar Rosas, Conrad Lozano and Steve Berlin—saw parallels with their struggle to gain mainstream rock success while maintaining their Mexican roots. Perez, the band's drummer, once called their powerhouse mix of rock, Tex-Mex, country, folk, R&B, blues and traditional Spanish and Mexican music "the soundtrack of the barrio." Four decades, two more Grammys, a worldwide smash single ("La Bamba") and thousands of rollicking performances across the globe later, Los Lobos is surviving quite well—and still jamming with the same raw intensity as they had when they began in that garage in 1973.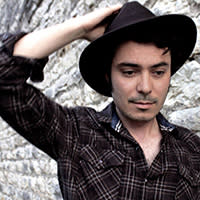 Max Gomez has always had the heart of an old soul. As a child, the first songs he learned to sing were originally recorded in the 50s by Johnny Cash. As a teenage guitarist he adopted Big Bill Broonzy as his blues master. And as a budding performer, he apprenticed in the rarefied musical climate of northern New Mexico, where troubadours like Michael Martin Murphey and Ray Wylie Hubbard helped foster a folk and Western sound both cosmic and cowboy. You'll find his hometown of Taos and nearby Red River right there between Colorado and Texas on both your sonic and Google maps. Splitting his childhood between there and a farm in the Flint Hills of Kansas, Gomez is at home in the heartland, too.
Judging by the company he keeps, Gomez is there positioned to emerge as a prominent voice of Americana's next generation. Since the release of his debut album, Rule the World, in 2013, he's shared billing on hundreds of stages with stalwarts of the genre like Shawn Mullins, James McMurtry, Buddy Miller, Jim Lauderdale, Patty Griffin, and John Hiatt.
---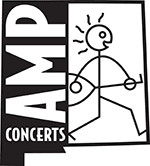 loading tweets
Coming Up