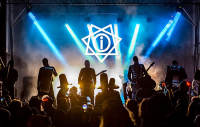 The Santa Fe Institute's
InterPlanetary Festival
Featuring Itchy-O
with That1Guy, Lindy Vision and Tone Ranger
Time: 1:15pm Day: Saturday Doors: 12:00pm Ages: All Ages
This Event Has Ended
The InterPlanetary Festival is an annual event, free and open to the public, that combines an exploration of complexity science and technological innovation with a summer festival full of music, film, art, food, drinks, and more. The InterPlanetary Festival is conceived, curated, and executed by the Santa Fe Institute, whose science acts as the fuel and inspiration for the festival's many facets.
Each year InterPlanetary compiles all manner of scientists, sci-fi authors, business leaders, artists, etc., to create an interesting and engaging lineup of panels, all revolving around the fundamental systems and questions of our existence as a species, both on Earth and beyond. These Main Stage conversations are punctuated by concerts, and surrounded by art installations, food trucks, drink vendors, film screenings, community lectures and presentations, and our Innovations and Ideas Expo booths (belonging to companies and institutions at the forefront of scientific and technological innovation). By design, the majority of the festival is completely free to attend, and is a great way to spend a summer weekend absorbing some out-of-this-world content. 
All of these musical performances will take place on the Main Stage. For a complete schedule, click here.
Music performances booked and produced by AMP Concerts for InterPlanetary Festival.
Music Schedule:
1:20-2:05 PM: Tone Ranger
5:10-5:55 PM: Lindy Vision
7:50-8:35 PM: That1Guy
9-10:30 PM: Itchy-O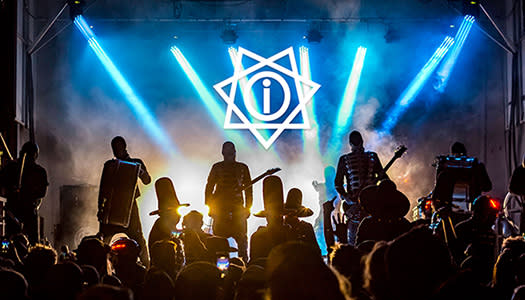 Itchy-O is a Denver-based percussion-centered electronic performance group. Itchy-O creates transcendent musical experiences by blending many cultural iconographies in an effort to provide a distinctive offering that dissolves familiarities, awakens possibilities, and employs the true nature and power of hive-minded ceremony. With a performance troupe of over 50+ musicians, dancers, puppeteers, and special effects experts, Itchy-O creates a space where the performer and audience co-create an ecstatic artistic experience.  The percussive rhythms of the drum battery and taiko drums intermingle with unique custom-crafted electronic devices, providing a primal-futuristic spiritual immersion.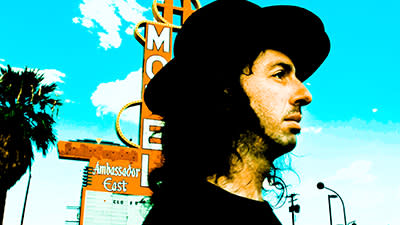 With an extensive and amazing track record of unique and imaginative performances featuring his curious instrument and copious amounts of originality, Mike Silverman (a.k.a. That1Guy) has set himself apart as a true one-of-a-kind talent that rivals any other artist currently in the entertainment industry. Averaging 150-200 shows a year all over North America and Canada, he has been a consistent favorite at such festivals as Wakarusa, Electric Forest, Big Day Out, All Good, Bella, High Sierra, Summer Meltdown, Montreal Jazz Festival, and many more. He was also the Tap Water Award winner at the Edinburgh Fringe Festival for best musical act. His legendary collaboration and multiple tours with Buckethead as The Frankenstein Brothers has further cemented his virtuoso story as a creative visionary as well.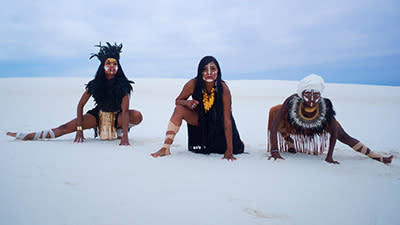 Fronted by the dynamic trio of black native sisters—Dorothy (vocals, lyrics, synth), Carla (drums, electronic beats, synth), and Natasha (guitar, bass, backup vocals)—Lindy Vision is a timeless and innovative band that creates new-wave inspired, 80s-esque disco music reminiscent of Blondie and Depeche Mode. The three sisters are all self-taught musicians who have been writing and performing their own music together for nearly half a decade.  During this time, they have perfected their songwriting and versatility as artists and have written dozens of original compositions ranging from disco to pop to punk. The term "Lindy" was inspired by the autobiography of Malcolm X and the "Vision" comes from the band's shared personal mantra to never stop dreaming. Lindy Vision affectionately refers to their followers as "Visionaries."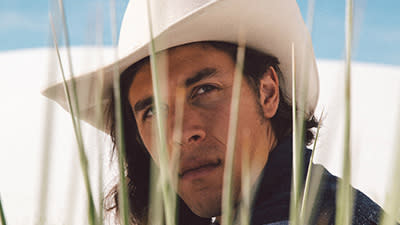 The dance music of Santa Fe's Tone Ranger (a.k.a. Alex Simon) embodies the magnetic and supernatural beauty of the American Southwest. Blending deep house rhythms with ethereal instrumentation (lap steel, harmonica, whistling, voice), he has earned a reputation as one of the region's most original and sought-after live electronic acts.
---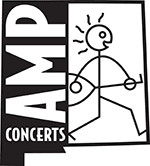 loading tweets
Coming Up