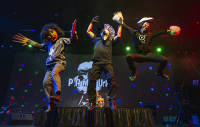 Santa Fe Plaza Concert Series
Pamyua
with DDAT
Sponsored by Ten Thousand Waves
Time: 6:00pm Day: Tuesday Ages: All Ages
This Event Has Ended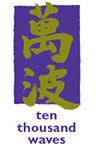 This show is sponsored by Ten Thousand Waves.
The Santa Fe Plaza Concert Series invites Santa Feans and visitors alike to gather and enjoy great live music together in the 400-year-old historic heart of Santa Fe.
Feel free to bring chairs to the concert.
This is an alcohol free event. 
Bring your water bottle, as we will have water stations on site. 
There is a city parking garage on West San Francisco Street across from the Lensic. 
Register for the event and we'll also send you updates if there are any schedule changes as well as info on future free programs and events around Santa Fe and Albuquerque.
The Santa Fe Plaza Concert Series is made possible with the generous support of Falling Colors Foundation.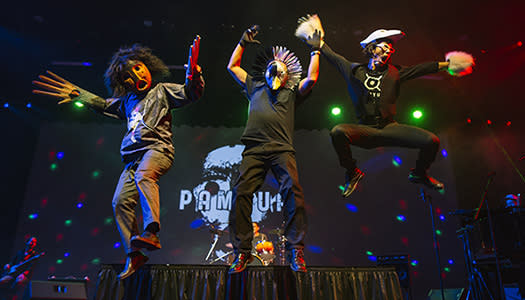 Pamyua showcases Inuit culture though music and dance performance. The show is a platform to share indigenous knowledge and history. Their style derives from traditional melodies reinterpreted with contemporary vocalization and instrumentation. Often described as "Inuit Soul Music," Pamyua has discovered their own genre.  
The members are proud to represent Indigenous culture.  The group believes unity is possible though music and dance and the members interpret Inuit traditions masterfully with joy and sincerity. The response to this message is tremendous as the group is a symbol of pride for Alaska's indigenous people and to all who see them perform.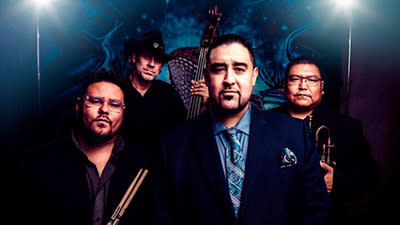 Funky... Poetic... Complex... Forward Thinking... Outside the Box... Bad Mothers. DDAT has been described using those words by national media for good reason. Blending hip hop style with the hard driving funk and jazz jams of Delbert Anderson (Trumpet), Nicholas Lucero (Drums), Mike McCluhan (Bass) and Just Jamez (Rap), DDAT has carved their own path with their desert-forged influences and world class musicianship. 
---
---
PLATINUM LEVEL SPONSORS:


GOLD LEVEL SPONSORS: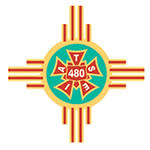 SILVER LEVEL SPONSOR:

BRONZE LEVEL SPONSORS:

loading tweets
Coming Up