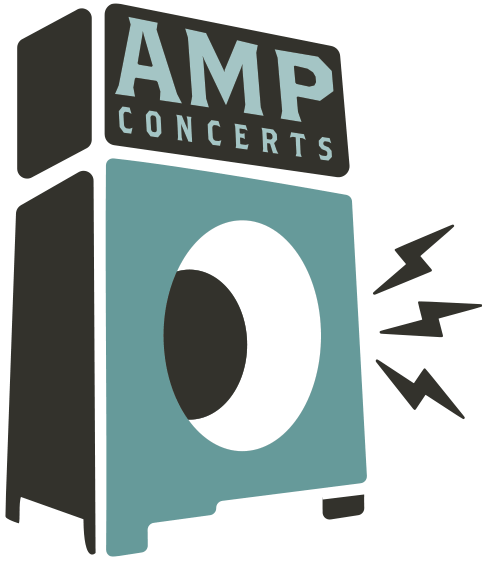 AMP Concerts offers innovative and inspiring arts programming throughout New Mexico. A portion of all AMP ticket sales goes to fund free community concerts, workshops, school programs & artist residencies.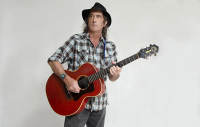 James McMurtry
Rare Solo Concert!
Jono Manson
Time: 7:00pm Day: Wednesday Doors: 6:00pm Ages: All Ages
This Event Has Ended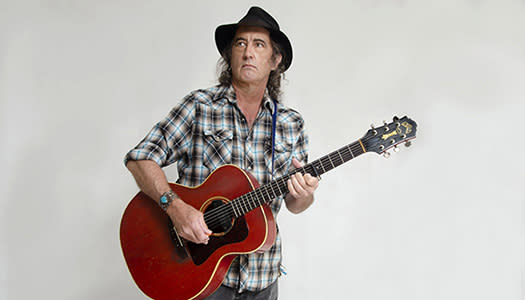 Tickets cost $35 (including all service charges). They are also available by phone through Hold My Ticket at 505-886-1251.

21+ Bar available. Bring chairs and/or blankets for an outdoor show in the courtyard. 
In James McMurtry's new effort, The Horses and the Hounds, the acclaimed songwriter backs personal narratives with effortless elegance ("Canola Fields") and endless energy ("If It Don't Bleed"). This first collection in seven years, due August 20 on New West Records, spotlights a seasoned tunesmith in peak form as he turns toward reflection ("Vaquero") and revelation (closer "Blackberry Winter"). Familiar foundations guide the journey. "There's a definite Los Angeles vibe to this record," McMurtry says. "The ghost of Warren Zevon seems to be stomping around among the guitar tracks. Don't know how he got in there. He never signed on for work for hire."
McMurtry's lauded storytelling—check out songs such as "Operation Never Mind" and "Ft. Walton Wake-Up Call" on The Horse and the Hounds—consistently has turned heads for decades now. "James writes like he's lived a lifetime," said John Mellencamp back in 1989, when Too Long in the Wasteland hit the Billboard 200. "James McMurtry is one of my very few favorite songwriters on Earth and these days he's working at the top of his game," says Americana all-star Jason Isbell. "He has that rare gift of being able to make a listener laugh out loud at one line and choke up at the next. I don't think anybody writes better lyrics." McMurtry's albums Just Us Kids (2008) and Childish Things (2005) back the claim, each scoring endless critical praise. The former earned McMurtry his highest Billboard 200 chart position in two decades (since eclipsed by Complicated Game) and notched Americana Music Award nominations. Childish Things spent six full weeks topping the Americana Music Radio chart in 2005 and 2006, and won the Americana Music Association's Album of the Year, with "We Can't Make It Here" named the organization's Song of the Year. Other accolades include a 1996 Grammy nomination for Long Form Music Video for "Where'd You Hide the Body" and an American Indie Award for Best Americana Album for It Had to Happen (1997). 
McMurtry tours year-round and consistently throws down unparalleled powerhouse performances, reflected in the release of two live discs: the universally lauded Live in Aught-Three on Compadre Records, and 2009's Live in Europe, which captured the McMurtry band's first European tour and extraordinary live set.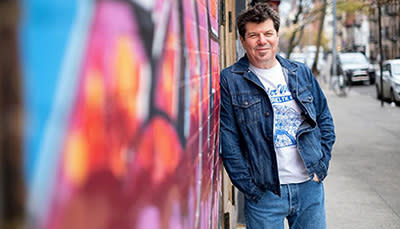 On Jono Manson's new album, Silver Moon, the swaggering "Face The Music" captures a telling, formative vignette: In the song, Jono and his childhood buddies are pantomiming to the hits of the day, posing out and pretending to sign autographs like The Beatles when his mom suddenly crashes the fantasy, pleading for Jono to come to dinner. The adoring fantasy fans will have to wait until the morning.
In a career that spans over five decades—beginning with his first all-original band in 1968, formed with those same adolescent rock n' roll play pals—Jono may have not scaled the heights of The Fab Four, but his legacy is assured. The singer-songwriter, producer, and tastemaker has become something of a roots rock icon. He's most active working out of his The Kitchen Sink recording studio located in Santa Fe, New Mexico, where he has four times been named "Producer of the Year" by the New Mexico Music Awards. 
---