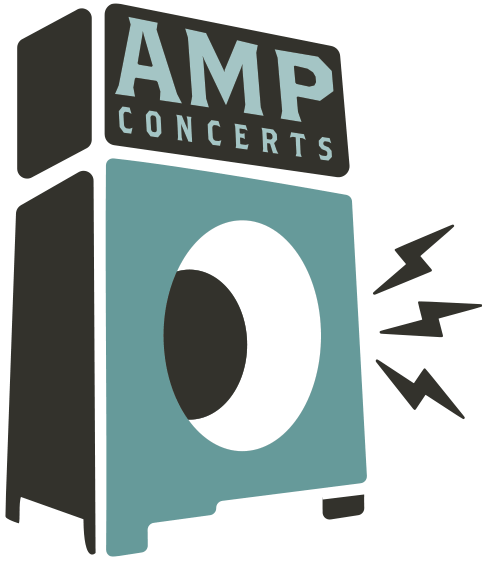 Search
AMP Concert offers innovative and inspiring arts programming throughout New Mexico. A portion of all AMP ticket sales goes to fund free community concerts, workshops, school programs & artist residencies.
AMP Radio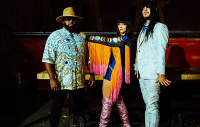 Khruangbin
Space Walk Tour 2022
Vieux Farka Touré
Time: 7:30pm Day: Sunday Doors: 6:30pm Ages: All Ages
This Event Has Ended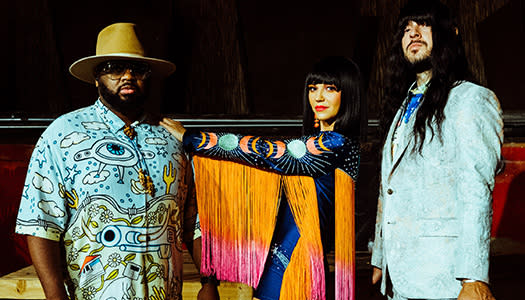 Tickets cost $37-87 (including all service charges). They are also available by phone through Hold My Ticket at 505-886-1251.
NOTE: Tickets to this concert are not transferable or resellable. Your e-tickets will be sent to you 48 hours before the show.
Khruangbin is a three-piece band from Houston, Texas, formed in 2009 with Laura Lee on bass, Mark Speer on guitar and Donald Johnson on drums. Taking influence from 1960's Thai funk—their name literally translates to "Engine Fly" in Thai—Khruangbin is steeped in the bass-heavy, psychedelic sound of their inspiration, Tarantino soundtracks and surf-rock cool.
By the summer of 2019, the trio had been on tour for nearly three-and-a-half years, playing to audiences across North and South America, Europe, and southeast Asia behind its acclaimed albums The Universe Smiles Upon You, Con Todo El Mundo, and Mordechai. Garnering glowing praise from the New York Times, W Magazine, Billboard, the Los Angeles Times, and FADER, Khruangbin released their very first remix album, Mordechai Remixes, on Dead Oceans, in association with Night Time Stories, Ltd in 2021. Each remixer on Mordechai Remixes has a musical or cosmic connection to Khruangbin and remixers included Kadhja Bonet, Ginger Root, Knxwledge, Natasha Diggs, Soul Clap, Quantic, Felix Dickinson, Ron Trent, Mang Dynasty, Harvey Sutherland.
Khruangbin worked with Grammy-winning R&B singer/songwriter Leon Bridges, from Ft. Worth, for two groundbreaking collaborative EPs, Texas Sun & Texas Moon. Further extending the lone star state's sonic possibilities, the sister EPs pensively examines Texas' musical perception, while paying homage to the marriage of country and R&B that's become synonymous with the region.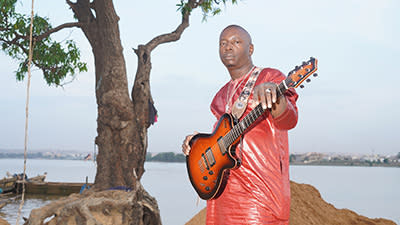 Often referred to as "The Hendrix of the Sahara," Vieux Farka Touré was born in Niafunké, Mali in 1981. He is the son of legendary Malian guitar player Ali Farka Touré, who died in 2006. Ali Farka Touré came from a historical tribe of soldiers, and defied his parents in becoming a musician. When Vieux was in his teens, he declared that he also wanted to be a musician. His father disapproved due to the pressures he had experienced being a musician. Rather, he wanted Vieux to become a soldier. But with help from family friend, the kora maestro Toumani Diabaté, Vieux eventually convinced his father to give him his blessing to become a musician shortly before Ali passed.
Khruangbin and Vieux Farka Touré's new collaborative album, Ali, is in honor of Vieux's late father; the artists recreate and pay homage to his work across the new album. It's out September 23 via Dead Oceans. 
"I want this album to convey love," Vieux Farka Touré said in a statement. "It is about the love that Ali brought into the world. It is about the love that I have for him and that Khruangbin has for his music. It is about pouring your love into something old to make it new again."