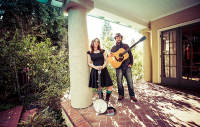 Harmony Singing with The Small Glories
Time: 7:00pm Day: Tuesday Doors: 6:30pm Ages: All Ages
All Associated Events
The Small Glories Residency Package
May 21, 2022 7:30 pm
The Small Glories (Albuquerque)
May 21, 2022 7:30 pm
The Small Glories (Santa Fe)
May 22, 2022 7:30 pm
School of Rock for Folkies with The Small Glories
May 23, 2022 7:00 pm
Harmony Singing with The Small Glories
May 24, 2022 7:00 pm
This Event Has Ended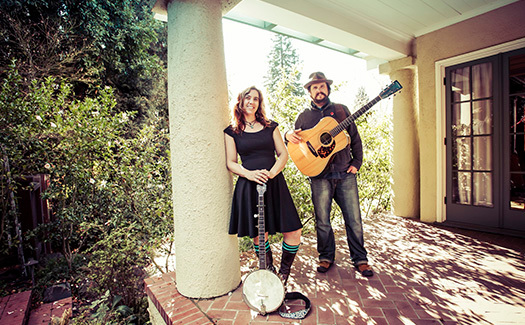 One of the top "new" folk groups from Canada, The Small Glories, the duo of Cara Luft and J.D. Edwards have been on our radar for some time. When AMP ED Neal Copperman saw them at Folk Alliance in Montreal in 2019, he vowed to get the group their first New Mexico shows. While the duo has never played in New Mexico before, Cara was an original member of The Wailin' Jennys, who played at the Biopark in 2004 and did a house concert with us while they were here! (That was our 63rd house concert, for those with a score card.)
The Small Glories New Mexico residency will include concerts in Albuquerque and Santa Fe and several workshops presented in collaboration with Rock 101 Music Academy at the Rock 101 Headquarters in Covenant Presbyterian Church (9315 Candelaria Rd NE).
The workshops are $25 each (+ $3 service charges). Discounts are available for Rock 101 participants.  They are also available by phone through Hold My Ticket at 505-886-1251.
Go for the full Small Glories immersion package and come to the two workshops and both concerts for just $60! 
Harmony Singing
Come experience for yourself the fun and unique qualities of singing with others in harmony and earn how to capture the essence of a song with your voice. You will learn listening techniques, how to recognize chordal relationships, how harmony fits into a melodic landscape, how to sing better lines while picking up some vocal techniques and exercises along the way. Join us for a fun and empowering experience! Everything is taught by ear and learned as a group.
---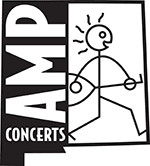 loading tweets
Coming Up