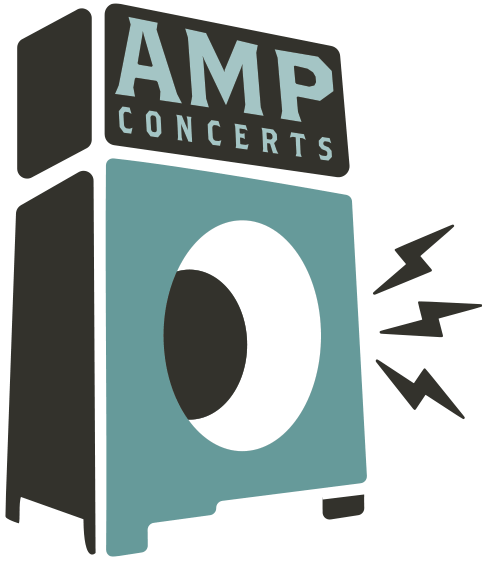 Search
AMP Concerts offers innovative and inspiring arts programming throughout New Mexico. A portion of all AMP ticket sales goes to fund free community concerts, workshops, school programs & artist residencies.
AMP Radio
Music Movies @ the Guild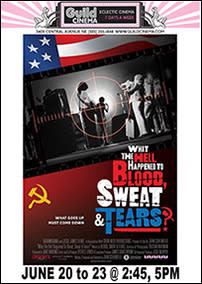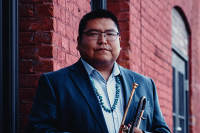 Delbert Anderson
Time: 12:00pm Day: Tuesday Doors: 11:30am Ages: All Ages
This Event Has Ended
The return of the AMP Library series! Thanks to the New Mexico Music Commission and the Friends of the Public Library for funding these shows!
Register for the event and we'll send you updates if there are any schedule changes, as well as info on future free programs and other events around Santa Fe and Albuquerque.
"Delbert Anderson is a strong, visionary creative artist. His music bridges cultural traditions, and is delivered with an urgency and passion that captivates. He is an important voice for his community and his generation of American artists."
—Brad Goode
Delbert Anderson creates Diné inspired musical pathways. Anderson preserves his cultural music by creating a foundation of new Diné melodies and fuses them through jazz, jam and funk. Each path serves Indigenous culture through stories, healing, history and collaboration. Delbert will be bringing a funky jazz quartet out for these shows.
Jesse Culberson is a drummer, composer, and educator from the deserts of New Mexico. After cutting his teeth in the punk rock scene, Culberson fell into the emotional draw of all things jazz and subsequently received a Jazz Studies Degree from the University of New Mexico.  
Robert Muller is a pianist and composer originally from Portland, Oregon, where he studied closely with jazz great Andrew Hill. He spent the next decade in New York City, where he performed at the Blue Note, the Knitting Factory, and on MTV2. He relocated to New Mexico with his family 16 years ago and he now performs and records with award-winning regional acts that include Ryan Montaño, Entourage Jazz, and Hillary Smith.
Evan Suiter has worked for over 25 years as a professional musician and educator with thousands of hours experience performing many styles such as jazz, country, Latin, funk, classical, and rock/pop. He is currently based out of the beautiful Albuquerque area and offers freelance musician services while also serving as music director and bassist for Chevel Shepherd (winner of 2018 NBC's "The Voice"). 
"Anderson's music puts Navajo culture through melodies inspired by ancient songs of love and war while fusing them with modern jazz and funk."
—NPR Earthsongs
"By mining traditional Navajo 'spinning songs' of love, healing and courtship, and marrying them to jazz and funk lines, Anderson and his trio have taken a place at the forefront of a vibrant Native American jazz scene."
—New York Times [Read the Times' profile of Delbert Anderson]
---