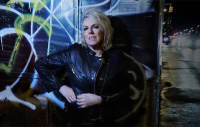 Lucinda Williams
Lu's Jukebox
Southern Soul: From Memphis to Muscle Shoals & More
Time: 6:00pm Day: Thursday Ages: All Ages
This Event Has Ended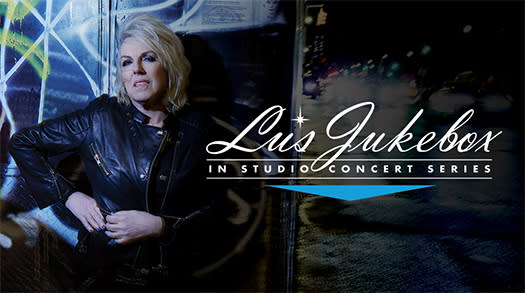 AMP gets a couple of bucks on each of these tickets.  
If you'd like to help us keep programming through the winter, consider making a donation here!
These shows will be streamed on their respective dates, at 6 PM MT.
But you will be able to buy and watch them for 48 hours after they initially air!
And their are options to keep the audio too, which is super cool, as these promise to be concerts worth listening to over and over again.
TICKET PRICING:
Single Episode Stream + Merch Packages:
1 Episode Stream: $20
1 Episode Stream + Digital Download (Audio Tracks): $25
1 Episode Stream + CD: $30
1 Episode Stream + LP: $40
Season Bundles - Save Nearly 20% When You Bundle Episodes!
6 Episode Streams: $100
6 Episode Streams + 6 Digital Download (Audio Tracks): $125 
6 Episode Streams + 6 CDs: $145
6 Episode Streams + 6 LPs: $215
Scheduled as a six-episode series of mostly full-band, HD video performances in-studio, Lu's Jukebox will feature a themed set of songs by other artists curated by multi-Grammy award winner Lucinda Williams.  The first episode kicks off on October 29th with "Runnin' Down A Dream: A Tribute To Tom Petty," featuring songs from his celebrated career in advance of his 70th birthday.
"We've actually wanted to do a cover series for a long time now, but never had the time with my touring schedule," says Williams. "I guess the silver lining in all of this has been to be able to really get inside the songs of some of my favorite artists—see what makes them tick."
10/29: Runnin' Down a Dream: A Tribute to Tom Petty
Lucinda and band gallivant through the selected discography of Tom Petty, celebrating a shared Southern heritage and love for rock and roll along the way.
11/12: Southern Soul: From Memphis to Muscle Shoals & More
Sink your teeth into some of the South's most sumptuous songs. Lucinda will serve up tunes by the likes of Tony Joe White, Bobbie Gentry, Ann Peebles and more with a style and hospitality all her own.
11/19: Bob's Back Pages: A Night of Bob Dylan Songs
In this episode Lucinda pays homage to one of the most deeply-rooted musical influences of her career, Bob Dylan. His was a voice that has informed her, in part, from the moment she first heard "Highway 61" at the tender age of twelve years old. She truly is bringing it all back home with this collection of songs.
12/3: Funny How Time Slips Away: A Night of 60's Country Classics 
From Nashville to Bakersfield and every high and lonesome corner of the country in between, Lucinda refreshes classic Country favorites like "Night Life," "Fist City" and more!
12/17: Have Yourself a Rockin' Little Christmas with Lucinda
Everyone needs a little Christmas cheer, especially this year! Blues, Rock and Roll, Country, Jazz and Noir, Lu has a little something special in store for every listener this year—naughty or nice.
12/31 - It's Only Rock and Roll: A Tribute to the Rolling Stones 
Lucinda and the band tear through the material of the Rolling Stones in a way that only one irreverent, Honky Tonk Woman can. This episode will not only end the series, but the entire year with a bang (and hopefully a kiss) as it airs on New Year's Eve.
---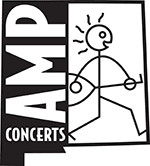 loading tweets
Coming Up