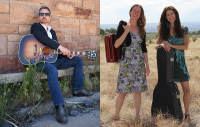 Emerge from the Pandemic with
Roger Jameson & the Jaded Heart Band and Bébé La La
Time: 7:30pm Day: Friday Doors: 7:00pm Ages: All Ages

Tickets cost $20 (including all service charges). They are also available by phone through Hold My Ticket at 505-886-1251.
Emerge from the Pandemic with live music at a beautiful outdoor performance space at Casa Flamenca! The space can hold around 160 people at full capacity. We are currently selling 120 (75% capacity, as per current health orders).  This is a great way to get used to going out again with a killer lineup of many of Albuquerque's best artists. Come out and support local music and check out this amazing new community space. Casa Flamenca created this space in the fall while dealing with the devastating impact of the pandemic on their business. A portion of the proceeds from each show will go to help them pay for the cost of building this space (around $10K, so a substantial investment!). If you would like to make additional donations to support them, you'll have an opportunity to do that when you buy your tickets.

Photo by Jim Gale
SEATING: We have enough seating to accommodate everyone!
PARKING: There is plenty of street parking, but you are also welcome to park at Monica's El Portal across the street. Big thanks to Monica for letting us use their lot after hours!

CONCESSIONS: We have drinks (water, soda, sparkling water), chips & cookies and sometimes light snacks and homemade goodies.
Masks are not required if vaccinated. They are encouraged for lining up, checking in and entry. Most people are not wearing masks for the majority of the evening outside.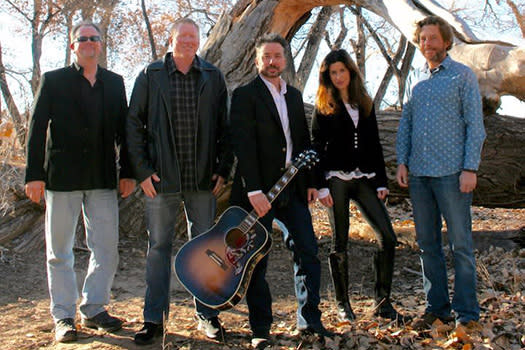 Roger Jameson & the Jaded Heart Band features the signature nostalgia-inducing folk-country-rock songs of singer-songwriter Roger Jameson and the uniquely warm and textured sounds of Alicia Ultan on viola and vocals, plus Dave Williams on keyboard and saxophone, and Melvin Sheldon on drums.  In a review of the band's 2017 vinyl release, Big Black Bird, music writer Mel Minter writes, "A poet of broken dreams, unfulfilled promises, lost love, haunted memories, and damnably persistent hope, Roger Jameson admits to a deeply romantic streak in his work, and Big Black Bird has all the earmarks familiar to his fans—and common to the classic country songs that he loves... It's classic three-chord rock and roll that might put you in mind of Bob Seger, Springsteen, and the like."
In July 2019, the Jaded Heart Band released Killer in the Sun, of which Minter continues, "His lyrics have a rough and original lyricism that captures a world in just a handful of words and about three minutes, and he delivers them with a sturdy and unpretentious conviction that transmutes the familiar ores into poetic insight. It's good old rock and roll. You'll want to dance to it. You may be haunted by its anxieties, and you will welcome its liberations."
Jameson has released a total of six studio albums (solo and with the band), and he recently published a new collection of poetry, Devil's Garden, which will be available to purchase at this show.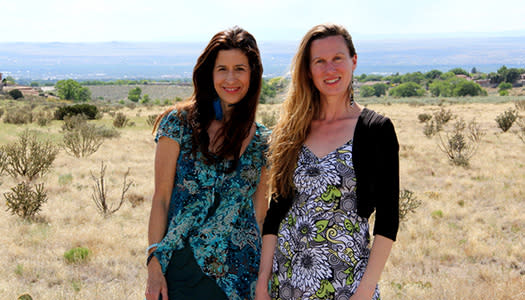 An award-winning indie Folk Americana Français duo hailing from Albuquerque, Bébé La La features singer-songwriter, guitarist, and violist Alicia Ultan and vocalist-accordionist Maryse Lapierre, who is originally from Quebec, Canada. Combining Lapierre's French influences with Ultan's original folk inspired "art" songs, Bébé La La boasts a unique and lovely repertoire that highlights their signature "stunning" harmonies. Over the years, they've developed a diverse and extensive repertoire, including Cajun and Greek tunes as well as new originals and they have performed throughout Albuquerque and surrounding areas, including at the Outpost Performance Space, the International Balloon Fiesta, several AMP Concert events, the Corrales Harvest Festival, the Balloon Museum, the Regional Arts Council of Truth or Consequences, NM and at many other venues. 
Formed in 2010, the duo released their debut album, High Wire, in 2015, for which they received three nominations and two awards at the 2016 New Mexico Music Awards. Recorded at the multi-award winning Wall of Sound Studios in Albuquerque, the album comprises nine original songs by Ultan and one French ballad by Catherine Le Forestier. Bébé La La is currently recording their second (10th Anniversary!) CD, which they hoped to release in 2020, but in light of the pandemic, it looks like it will be the 10th anniversary release in their 11th year! Stay tuned, and for more information on that release, visit their website at Bebelalamusic.com. Featured on that CD, with drummer Arnaldo Acosta and bassist Mike Fox as well as some special guests, will be eight original tunes by Ultan and a new original French tune by Lapierre. For this concert at Casa Flamenca, Alicia and Maryse will be joined by Micky Patten on bass and Cal Haines on drums. 
---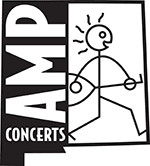 loading tweets
Coming Up