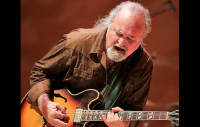 Tinsley Ellis
Time: 8:00pm Day: Thursday Doors: 7:00pm Ages: All Ages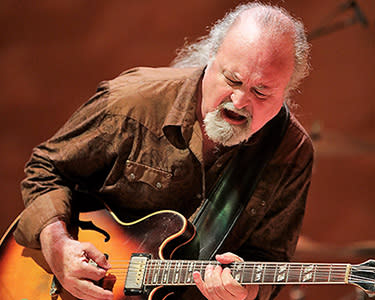 PROOF OF VACCINATION OR NEGATIVE TEST REQUIRED FOR ENTRANCE
To assure the health of our patrons, artists and staff, as well as the continued health of the concert industry, all AMP Concerts require either a proof of vaccination completed at least 14 days prior to the event or a negative COVID test administered by a health care professional within 72 hours of the event. Originals or photos of documents with a matching ID will be accepted. Masks are also required at all indoor venues (as per the current State health orders).
Thanks for your cooperation and understanding.
Tickets cost $22 and $27 (including all service charges). They are also available by phone through Hold My Ticket at 505-886-1251.
World renowned Southern blues-rock guitarist, vocalist and songwriter Tinsley Ellis — like every other musician — was caught off-guard when the pandemic shutdown hit in March 2020. Ellis was forced to cancel the tour promoting his just-released album, Ice Cream In Hell, only six weeks into the 60-date run. This would be the first time in 40 years he'd be off the road, and as he drove the 2400 miles home from Reno to Atlanta, he was already formulating his future plans.
Ellis resolved to dedicate his pandemic-forced downtime to creating new songs and growing as a songwriter. To get back to his musical roots, he began composing on amps and guitars that he hadn't used for decades. He explored obscure studio and live recordings from some of his greatest musical heroes, such as the Allman Brothers, Freddie King, Michael Bloomfield, B.B. King and beyond, and was inspired by his favorite artists all over again. Eighteen months later, Ellis had written an astonishing 200 new songs.
Explains Ellis, "There was a lot of time to experiment. In my downstairs studio I set up every guitar and amp that I owned, plus a Leslie cabinet, an old wooden Wurlitzer electric piano, an old Maestro Echoplex tape delay and 30 or 40 glass, steel and brass slides. Experimenting with different gear set ups inspired the songwriting. Plus, I was able to listen to more music than I had since the 1970s. My imagination was fired up!"
As early as April 2020, he began regularly releasing his new material online, keeping his thousands of fans engaged and soaking up their comments and responses. He knew, thanks to the reactions of his fans to his new songs, that he needed to make a record and get back on the road as soon as possible. Ellis whittled his massive song list down to ten, enlisted his friend and co-producer, keyboard master Kevin McKendree, and headed for Franklin, Tennessee's famous Rock House recording studio. The result is Ellis' new Alligator album, Devil May Care, a record Ellis says "is for the fans as much as for me."
Tinsley Ellis has been immersed in music his whole life. Born in Atlanta 1957 and raised in southern Florida, he acquired his first guitar at age seven, inspired by seeing The Beatles perform on The Ed Sullivan Show. He took to guitar instantly, developing and sharpening his skills as he grew up. Like many kids his age, Ellis discovered the blues through the back door of British Invasion bands like The Yardbirds, The Animals, Cream and The Rolling Stones as well as Southern rockers like the Allman Brothers. One night in 1972, he and a friend were listening to Al Kooper and Michael Bloomfield's Super Session record when his friend's older brother told them that, if they liked Super Session, they should go see B.B. King, who was in town that week. Tinsley saw that show from the very front row. As fate would have it, King broke a guitar string while playing, and after changing it without missing a beat, he handed the broken string to young Tinsley. And yes, he still has that string.
---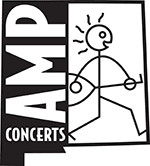 loading tweets
Coming Up