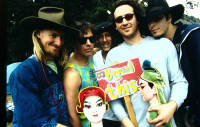 The Gluey Brothers
Big Daddy & The Tony O Express
Albuquerque Summer Scene
Time: 5:00pm Day: Sunday Doors: 2:00pm Ages: All Ages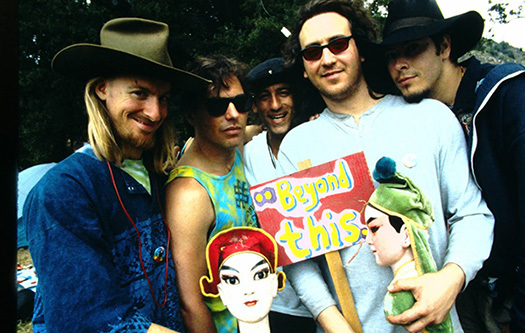 AMP is excited to collaborate with FUSION in launching an exciting new downtown outdoor performance space—The FUSION Meadow! The Meadow is an expansive outdoor venue on the FUSION arts campus, with a 1500 square foot covered stage overlooking an outdoor space with a capacity of 1200.  FUSION, home to the FUSION Theater Company, is a center for the arts and culture in Downtown Albuquerque with a multi-use venue, 35,000 square foot campus, three performance spaces, and indoor and outdoor event spaces.  It's located just south of 1st and Lomas NW, at the northern terminus of the future Rail Trail—a mixed use path that will follow the Railroad from the Railyards to the FUSION space.  
Albuquerque Summer Scene will take over this space every Sunday from June through August. FUSION will be organizing family-friendly afternoon activities from 2-4 PM that will lead into the early evening concerts. Each night will feature two performers, with the first one taking the stage at 5 PM.
We are so excited about this project that we are putting up a sneak peek so you can see how it is coming together.  
Check back for more details soon!
SPONSORS!
Big Thanks to Rick & Gail Thaler for being our first sponsors of Albuquerque Summer Scene.  We are going to need A LOT more sponsors to pay for this.  If you are an individual or local business eager to support a new art scene downtown, let us know!
Free! Make a reservation to get event updates and additional details.
Coming onstage with hilarious, real-life characters that are both outlandish and lovable, The Gluey Brothers are not blood brothers, but rather are glued together in a tight bond on a magical level that allows for humor to flit between them in a super-fluid manner. M.C. Tahina and King Hummus, the twisted leaders of the group, became tight friends at Walter Reed Junior High School in Studio City, CA, where they first performed together in the jazz band. It wasn't until 1989 in North Hollywood, at a Middle Eastern cuisine restaurant serving falafels, that their intriguing and endearing personal names were born and they became the Gluey Brothers.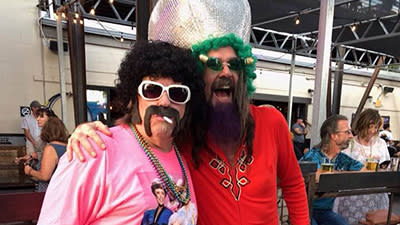 Like Frank Zappa, Tom Waits and the Beastie Boys on a Caribbean cruise, Big Daddy & The Tony O Express pack an eclectic mix of original world beat, hip-hop and funk.
---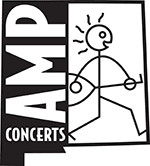 loading tweets
Coming Up