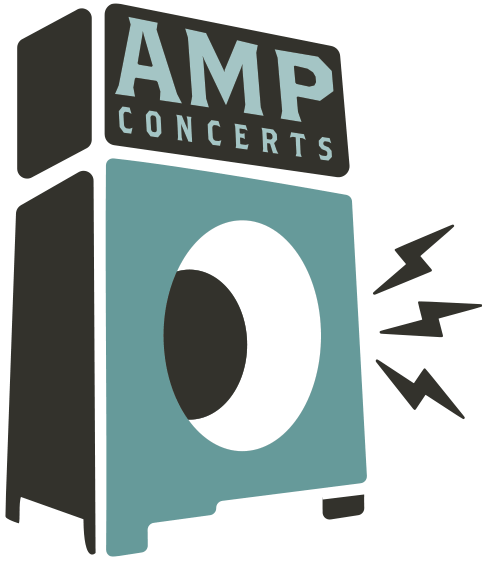 Search
AMP Concert offers innovative and inspiring arts programming throughout New Mexico. A portion of all AMP ticket sales goes to fund free community concerts, workshops, school programs & artist residencies.
AMP Radio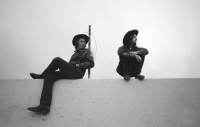 Mapache
Free Show!
Time: 7:30pm Day: Friday Doors: 6:30pm Ages: 21+ without parent or guardian
This Event Has Ended
The show will feature two sets: one acoustic and one with the full band.
Register for the event and we'll also send you updates if there are any schedule changes, as well as info on future free programs and events around Santa Fe and Albuquerque.
Tumbleroot is a mostly-standing-room venue. Limited seating available.
Roscoe is a road dog. The 14-year-old Boston Terrier has been there for the whole ride of Mapache, Clay Finch and Sam Blasucci's band, which has grown from being the casual project of two longtime buds to one of the most formidable cosmic-folk acts around. "Roscoe's been through a lot of shit," says Blasucci, the dog's formal owner. "He's been all around the country, come on tour a little bit." With some bemused pride, Finch points out that, for a few years, he and Blasucci bunked together in a room in the Echo Park neighborhood of Los Angeles that was just big enough to fit two twin beds. "It was the two of us and the dog," he laughs.
Naturally, Roscoe has found himself the subject of a good handful of Mapache songs in the past—and on Roscoe's Dream, the band's third LP of originals, he takes center stage. (That's him in quilt form on the album cover.) "I Love My Dog" opens up the album with a blissed-out stack of acoustic guitars and a lyrical explanation of one of Roscoe's many talents: "I love my dog / Keepin' the policeman out."
Just as much an easygoing trip with Gram Parsons into the desert as a mad dash with the Grateful Dead away from the law, Roscoe's Dream is the purest distillation yet of the distinct Mapache sound, which has been brewing for many years now. Finch and Blasucci first met as students at La Cañada High School, just north of Los Angeles: "There wasn't much supervision or anything," remembers Blasucci. "It was really nice. And we got to just play guitars together."
The two stayed friends through their college years—Finch went to Chico State and Blasucci spent two years as a missionary in Mexico—and eventually they ended up back in L.A., spending their days playing guitar together once again, just like old times. Working with producer/engineer Dan Horne (Cass McCombs, Allah-Lahs), they recorded two albums of originals (2017's Mapache and 2020's From Liberty Street) as well an album of covers, 2021's 3. Often trading solos, and occasionally switching from English to Spanish, Finch and Blasucci are now a well-oiled machine.
---