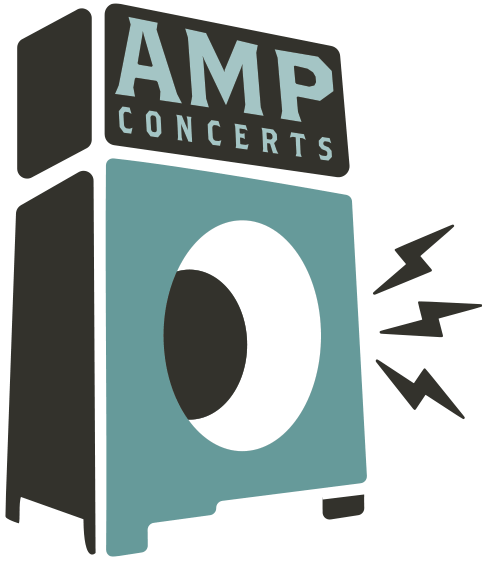 Search
AMP Concert offers innovative and inspiring arts programming throughout New Mexico. A portion of all AMP ticket sales goes to fund free community concerts, workshops, school programs & artist residencies.
AMP Radio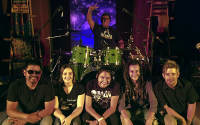 Levitt AMP Santa Fe Music Series at the Santa Fe Railyard
Innastate - FREE SHOW
Electric Boogaloo
Santa Fe Indian Market Weekend Railyard showcase
Time: 7:00pm Day: Saturday Doors: 6:00pm Ages: All Ages Price: FREE
This Event Has Ended
The Levitt AMP Santa Fe Music Series is supported in part by the Mortimer & Mimi Levitt Foundation, a private foundation that empowers towns and cities across America to transform underused public spaces into thriving destinations through the power of free, live music. In 2018, more than 150 free Levitt concerts will take place in 15 towns and cities, featuring a rich array of music genres and high caliber talent. Learn more at levitt.org.
Register for the event and we'll also send you updates if there are any schedule changes as well as info on future free Railyard programs and events around Santa Fe and Albuquerque.
Join your Santa Fe neighbors on the Railyard Plaza beside the landmark Water Tower for great FREE concerts all summer long.
Feel free to bring chairs to the concert.
Food and drink are available inside Second Street Brewery and Violet Crown Cinema.
Come down early to get a spot on the Second Street Brewery patio to enjoy a a cold beer with the music!
Violet Crown has patio drink & dining options too.
Ample parking is available in the underground garage just north of REI.
Download a map (JPG) showing all of the Railyard parking and transportation options.
Bike to the Railyard this summer. We are encouraging safe bicycling to the Railyard Series using the Acequia Trail and St Francis Underpass. "Bike Valet" available on site by donation supporting multiple bicycle advocacy organizations and charities. Powered by Mellow Velo!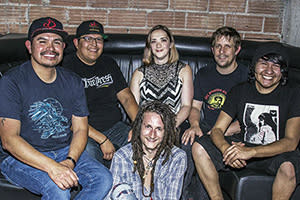 Innastate is a contemporary reggae band from the high-desert of New Mexico. Based out of Santa Fe, the band has been together since the spring of 2014.
Innastate has gained momentous acclaim in their brief existence. The band's musical influences span many genres, creating a brand of reggae and rock that is modern yet honors their Indigenous heritage, musical roots and love of music. The music that Innastate creates reflects on the human experience; other themes concerning spirituality and environmental issues are often found within their songs. Innastate believes in the power of music to connect people.
Innastate is Adrian Wall of Jemez Pueblo (Guitar/Vocal), Rylan Kabotie of Santa Clara Pueblo/Jicarilla Apache (Bass/Vocal), Lawrence Bailon of Santa Clara Pueblo/Kewa Pueblo (Drums). Innastate also utilizes a large pool of talented musicians for live performances, including Justin Pucila (Guitar), Carly Marshall (Tenor Sax) and Doug Bellen (Keys).
Unfortunately, DDAT had to bow out of this show.  But  Delbert Anderson is still coming with another project - Electric Boogaloo.  EB will get you grooving with contemporary jazz and funk, served up by Delbert (trumpet), Adam Penland (bass) and Phil Meda (drums).
---