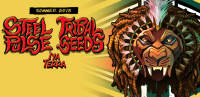 Santa Fe Brewing 30th anniversary Celebration Kick-Off Concert
Steel Pulse + Tribal Seeds
Iya Terra
Time: 5:30pm Day: Tuesday Doors: 3:30pm Ages: 21+ Ages
This Event Has Ended
Tickets are $28 in advance, $33 day of show (including all service charges). They are also available by phone through Hold My Ticket at 505-886-1251. 
The Bridge outdoor venue is a unique, open-air space with glorious sunsets over the mountans on one side and an award-winning brewery on the other. Rain or shine. 21+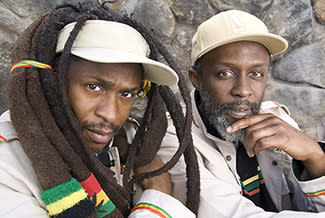 Steel Pulse may have explored various styles of music since they started out in 1975, but when it comes to the message, the UK's Grammy-winning reggae band has remained close to their roots. The group has continued its commitment to fighting injustice, educating the masses, and promoting positive messages through spiritually uplifting music.
"We just can't ignore the politics, because every life and soul that's born on this earth is a political maneuver for someone, at some stage," explains founder David "Dread" Hinds. "From a spiritual aspect, it's really an upliftment through facing reality—what's out there. We deal with positive spirits. It means putting aside the guns, the drugs and all of the things that are ailments of society—especially the black communities right now."
"We try to point out the mistakes we humans are making, either through ignorance or through evil intentions," adds co-founder Selwyn "Bumbo" Brown. "We can't sit back and watch what's happening without trying to make a difference. That's what we felt like back in the day, as schoolmates in Handsworth, and that feeling hasn't changed to this day. Babylon has been making the rules for long enough. Our job is to show that Jah Kingdom must be here on Earth—in our hearts and minds—so we can respect one another."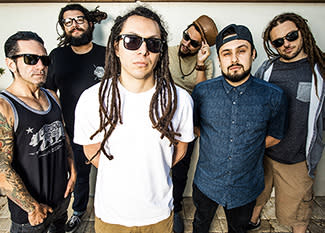 Based in San Diego, rock-reggae band Tribal Seeds come at their music from a different angle, more influenced by bands like Steel Pulse and Aswad than the common touchstone of Sublime. Formed in 2005 by the Jacobo brothers, singer Steven and producer Tony-Ray, the group issued its debut album, Youth Rebellion, that same year. The album was the first of many to be released on the group's own label, including a self-titled album in 2008 plus The Harvest from 2009. The Soundwaves EP followed in 2011, while 2014's Representing cracked the Billboard 200 albums chart. The album featured guest appearances from Don Carlos, Mykal Rose, and Midnite's Vaughn Benjamin.
In March 2017, Tribal Seeds won the San Diego Music Award for Artist of the Year. A new single followed, entitled "Rude Girl," which debuted among iTunes Hot Singles in the Reggae genre. The band's latest release, Roots Party, is available now.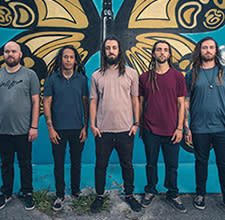 As the genre of reggae continues to evolve, Iya Terra has remained distinguished in both sound and sustenance throughout their 5-year journey. Mashing up messages of traditional Roots music in a today version, the Los Angeles-based band demonstrates a modern approach to creating conscious soundwaves that has them bound for infinite possibilities.
The group has kept the momentum rising with the release of their third studio album, Sacred Sound, debuting at #1 on the iTunes reggae charts.
---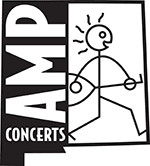 loading tweets
Coming Up